About Me
Hi there, thanks for stopping by!

I'm Claudia, your Health Motivator.

I was always the girl with the sweet tooth – a former junk and sugar addict. For years, as hard as I tried, I was unable to keep any healthy habits.

However, as I approached my fortieth birthday, I decided enough was enough. I decided to make a big change in my life and I chose to dedicate a few years of my life to investigating and studying about real food and a healthy lifestyle.

At the age of 39 I gave myself a 9-month challenge to become the best version of myself: physically, mentally and emotionally.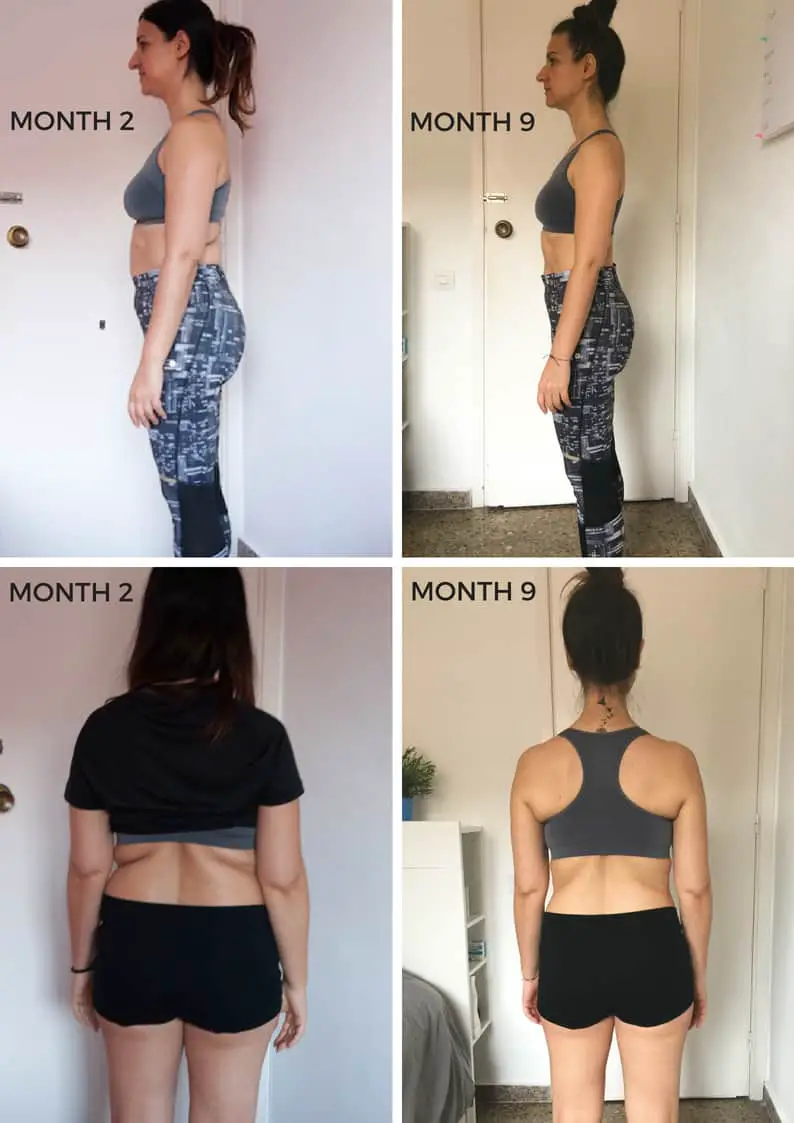 I wanted to achieve that version of myself that I had aspired to be.
The journey:

I started with a course in Nutrition & Health at Plaskett Institute, then it followed a course in Nutritional Coaching at INESEM as well as a master's degree in Human Nutrition and Dietetics also at INESEM and I'm also a PN1 certified Nutrition Coach.  
I learned the science of nutrition, how to create good habits and keep a healthy lifestyle, even though I don't enjoy cooking!

When I reached the age of 40:
✅ I lost weight, I'm much stronger and I'm working on getting my desired shape.
✅ I learned what emotional balance is and how to maintain it.
✅ I learned to love myself and that made me ready to enjoy a healthy relationship.
✅ I made myself a priority and I moved to a new country.
✅ I changed my lifestyle and I'm now a part-time digital nomad traveling 6 months a year.
✅ I graduated and I now hold a master's degree in Nutrition.
I didn't have to lose 50kg, but I did lose over 5kg, and not only transformed my body, but my mind, my energy levels and my spirit.
Everyone around me was impressed and surprised, and so was I.

It goes without saying that physical, emotional and mental health are all highly interrelated.
I learned so much on my journey, and I want to share it all with you.
Believe it or not, I'm not an expert in the kitchen. Cooking was never a passion of mine, and I was still able to teach myself tricks to eat healthily most of the time, whilst still allowing myself occasional treats.
Full disclosure: I'm not vegan, but that doesn't mean I can't enjoy vegan food. I'll always let you know if my recipes are for certain diets, and always provide nutritional information.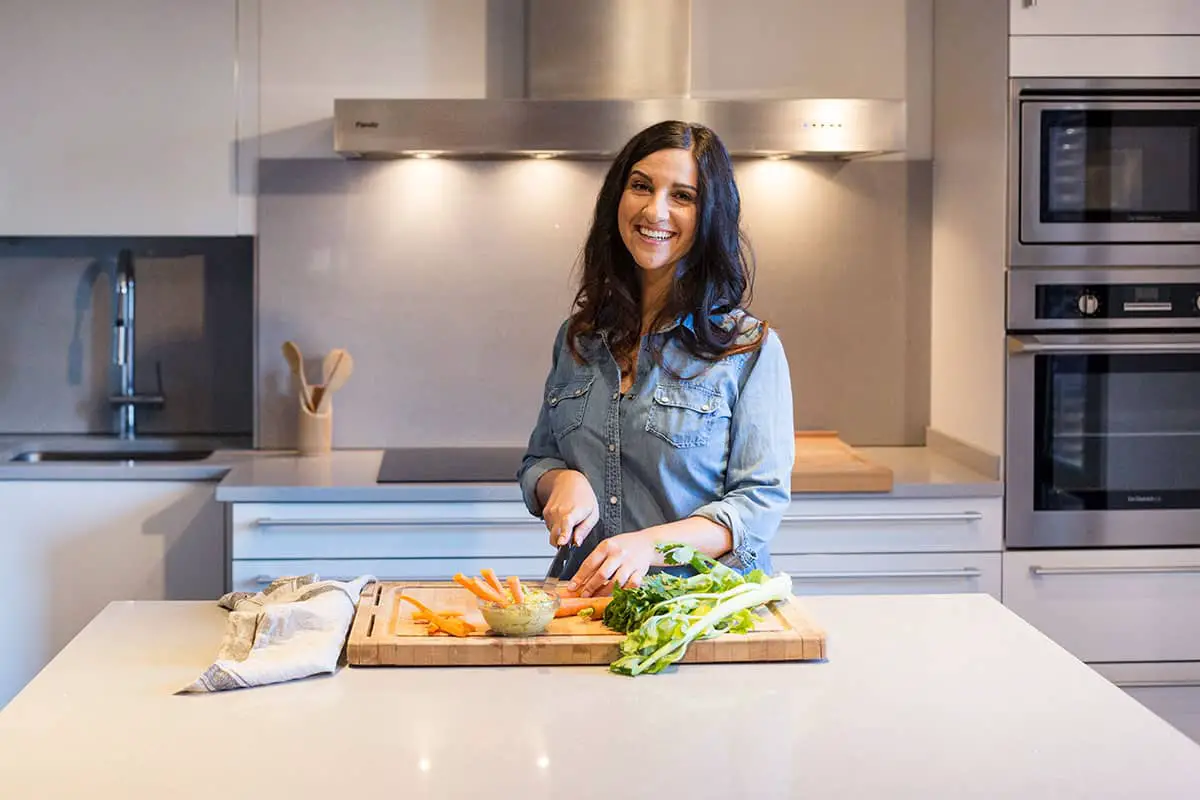 What I believe in :
I believe that most of the food industry is harmful. They have found a way to legally make us addicted to unhealthy food, and they use their power to become richer without caring about our health. However, with proper education, we can empower ourselves and live a healthy life.
I believe that eating healthy is not about following someone else's diet. It's about learning what your own body needs and understanding what the food industry is trying to feed you and what you should avoid.
I believe that you don't have to be too strict, or be different or antisocial. You can find a balance with your diet, and still have fun. It's just about being organized.
I believe you don't need to be an expert cook with fancy kitchen gadgets or spend a long time in the kitchen to be able to prepare healthy meals.
I believe you don't need to spend a lot of money and you don't need to buy fancy and trendy foods.
I believe that diets are not helpful and deprive a healthy body from any nutritious food is not the right way, unless you have to do it because of health reasons.
I believe in regenerative agriculture as a source to help the environment and keep a balanced diet.
Most of all, I've learned that true health at all levels comes from learning, understanding and making the right choices.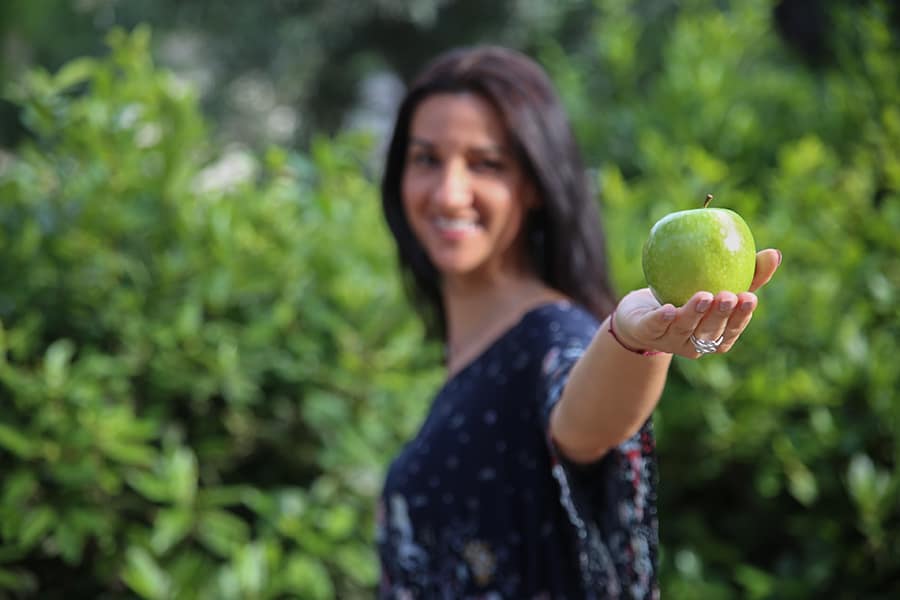 I help women that are:
Busy:
I'm a busy woman myself! I have two jobs, I travel a lot, which means I have to constantly organize things and get quickly used to a new environment.

Confused about nutrition:
When I started my journey to healthy eating I was following bloggers and influencers from Spain and I eliminated a lot of animal products from my diet just because that's what a lot of people were suggesting.

After my master's degree, I consciously reintroduced them as I understood that eating healthy doesn't mean blindly following what influencers do, but it means to figure out what works best for me. I'm here to help you do the same.

Have minimal kitchen utensils:
Because I travel a lot, some of the kitchens I have access to are very basic, so I understand what it means to cook with basic utensils. I've learned the best tips, tricks and recipes to cook healthily with minimal effort.

Want to spend less time in the kitchen:
I don't love to cook and I don't like to spend my time in the kitchen if I can instead explore new cities, take care of myself or work on helping people- that is my passion! If that's you too,  I can help with quick, simple and healthy recipes.

My background:
I'm Italian but I left my country back in 2002.  Since then I have lived in Spain, Germany, Switzerland, Australia and Bulgaria and I have traveled to many more countries.

Nowadays I call myself a part-time digital nomad. I have a base in Bulgaria but I live in different countries at least half of the year. Travelling inspires me to find healthy recipes in culinary traditions.

Ultimately, my mission is to make the world healthier, one person at a time.

I'm here as your Health Motivator to help you organize your kitchen, eat healthy and find motivation through good habits to create long lasting sustainable changes.
I've packed this site full of free resources to do just that, and you can also work one-on-one with me.

Ultimately, I want to contribute to make this world healthier: to create healthier people and an healthier environment.
I'm convinced that by empowering women with  healthier lifestyle choices, they will be able to help their partners and give their kids the education that our society is lacking.

Ready? Start your journey to vibrant health today.

A big hug and a Happy Healthy Life!


FEATURED IN:

Claudia Canu's recipes and content have been featured on:
Parade Magazine, Today, Medium, The Feed Feed, Food Gawker, Openfit, Healthy Aperture, Foodwhirl, Kitchen Thyme, FoodYub, Yummly, Facilisimo, Fave Gluten Free Recipes, Recipe Lion, Dishfolio, Yum Goggle, Fridgg, My Recipe Magic & more!