Since I began to research more about wellness, I heard a lot about the connection with the body, but I wasn't sure what everything was about. I started to understand more about this particular topic only after a few months into my challenge.
In my post How To Eliminate Food Cravings And What To Do When They Win I write about this topic and I tell you about my reaction when, in mid-March, I had an episode about cravings similar to those I used to have before I started my challenge.
By the month of March, six months into my challenge, I had done some important changes in my kitchen. Organization was the key to save time and to be able to always have healthy and delicious food on hand. Thanks to these changes, I managed to reduce cravings, maintain a healthy diet, and, very important for me, eating what I really like. I tell you everything in the post: My Solutions In The Kitchen To Always Eat Healthy And Delicious Food.
Finally, March was also the month when I booked another trip. This time, I was going to Bulgaria for two weeks. If you want to read about that experience, I wrote a post about it on my blog Coffee & Brunch.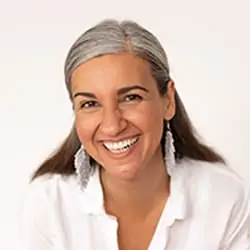 Claudia Canu is a former junk food and sugar addict transformed into a Health Motivator with a master's degree in Nutrition. She has created this website not only to share her "Journey to her Healthy Forties" but also to help other busy women with basic knowledge about nutrition and who don't love cooking, to live a healthier life, and achieve big goals.
To get in contact with Claudia, visit the contact page. To read more about her, click here.