During the month of November, I consolidated two new habits in my life and I managed to drop a vice. The first habit was to organize my time so that I could dedicate the first two hours of my day (Sundays included) to study for my Masters in Nutrition. The second habit was to make myself train 3 times a week, rain or shine– no excuses.
In order to achieve this, I did some research to understand the dynamics behind habits and I can confirm that it's true that when you have a clear, set goal and you believe you will achieve it, it is easier for the habits to stick. In the post titled How to create (and maintain) new habits I share everything I learned and I also list some suggestions.
The vice and addiction that I managed to drop was smoking. In September, I told myself that as soon as I changed apartments, I would stop smoking, but since that move never happened I continued smoking, even more after the disappointment of having to stay in the same apartment. In the post titled And along the way, I stopped smoking… I share what helped me ignore this bad habit.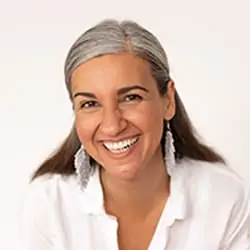 Claudia Canu is a former junk food and sugar addict transformed into a Health Motivator with a master's degree in Nutrition. She has created this website not only to share her "Journey to her Healthy Forties" but also to help other busy women with basic knowledge about nutrition and who don't love cooking, to live a healthier life, and achieve big goals.
To get in contact with Claudia, visit the contact page. To read more about her, click here.