Only a month away before finishing my nine-month challenge, and being back in Barcelona after my trip to Bulgaria, I had a pretty hectic schedule. It was a non-stop meeting with friends before my trip to Bali.
I have to admit that all of those lunches and dinners made me a little afraid because, with so little time left before the end of the challenge, I knew that eating out was not ideal to maintain the weight loss I had achieved in the previous months.
Even so, I told myself that the new Claudia can continue to maintain a balance even if she is going to eat out. First of all, in most restaurants, it's possible to choose healthy options and in addition, since in the last months I had introduced new healthy habits into my daily life, I knew that these would help me to maintain a certain balance.
If you want to know what these new habits were that I introduced during the challenge, I have compiled the most important ones in the post The habits that have helped me in my challenge.
In the month of May, moreover, with only one month to go before entering the fourth decade of my life, I managed to take some time to reflect on some facts related to my third decade. In the post Reflections on the third decade of my life, I have collected some of the most important thoughts and teachings.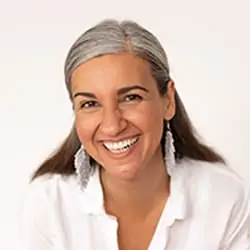 Claudia Canu is a former junk food and sugar addict transformed into a Health Motivator with a master's degree in Nutrition. She has created this website not only to share her "Journey to her Healthy Forties" but also to help other busy women with basic knowledge about nutrition and who don't love cooking, to live a healthier life, and achieve big goals.
To get in contact with Claudia, visit the contact page. To read more about her, click here.