On January 4th I traveled to Malaysia. When I purchased the ticket in October, one of the emotions that emerged was fear. I feared this trip could compromise the results of my health goals. I didn't go on a month long vacation but rather on workation meaning a vacation that combined work and play. During my travels, I continued to work on my job, which fortunately I can do remotely, and of course on this project, but I was able to do so in a different setting that wasn't Barcelona, which was feeling too small in the last few months.
Amongst the doubts, I had about the trip was the fact that I didn't know how my body would react to the change in food and lifestyle. Nevertheless, I was able to find a certain balance, connect more with my body, and move much more than I usually do in Barcelona. I'll tell you all about it in the post How to maintain your healthy habits while traveling.
On January 31st I flew back to Barcelona, however, I missed my connecting flight in Dubai and had to spend a night there. When I realized what was happening I experienced moments of disbelief, desperation, anger, and disappointment with myself. Nevertheless, I was very lucky and the episode was added to my collection of experiences and wisdom. I had time to stop myself and analyze the situation and to find comfort in a different way than I was used to. Once again, I found myself face to face with the idea of perfection, a friend/foe that has accompanied me for many years. I'll tell you about it in the post Perfectionism, my worst enemy.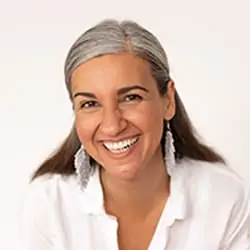 Claudia Canu is a former junk food and sugar addict transformed into a Health Motivator with a master's degree in Nutrition. She has created this website not only to share her "Journey to her Healthy Forties" but also to help other busy women with basic knowledge about nutrition and who don't love cooking, to live a healthier life, and achieve big goals.
To get in contact with Claudia, visit the contact page. To read more about her, click here.