I waited until the last day of the year to take photos and assess the result I had obtained after spending 4 months eating healthier and a little over 2 months training.
It had already been a few weeks when I started noticing the changes in my abdomen, which of course, further motivated me to keep moving forward and kept confirming that what I was doing was working.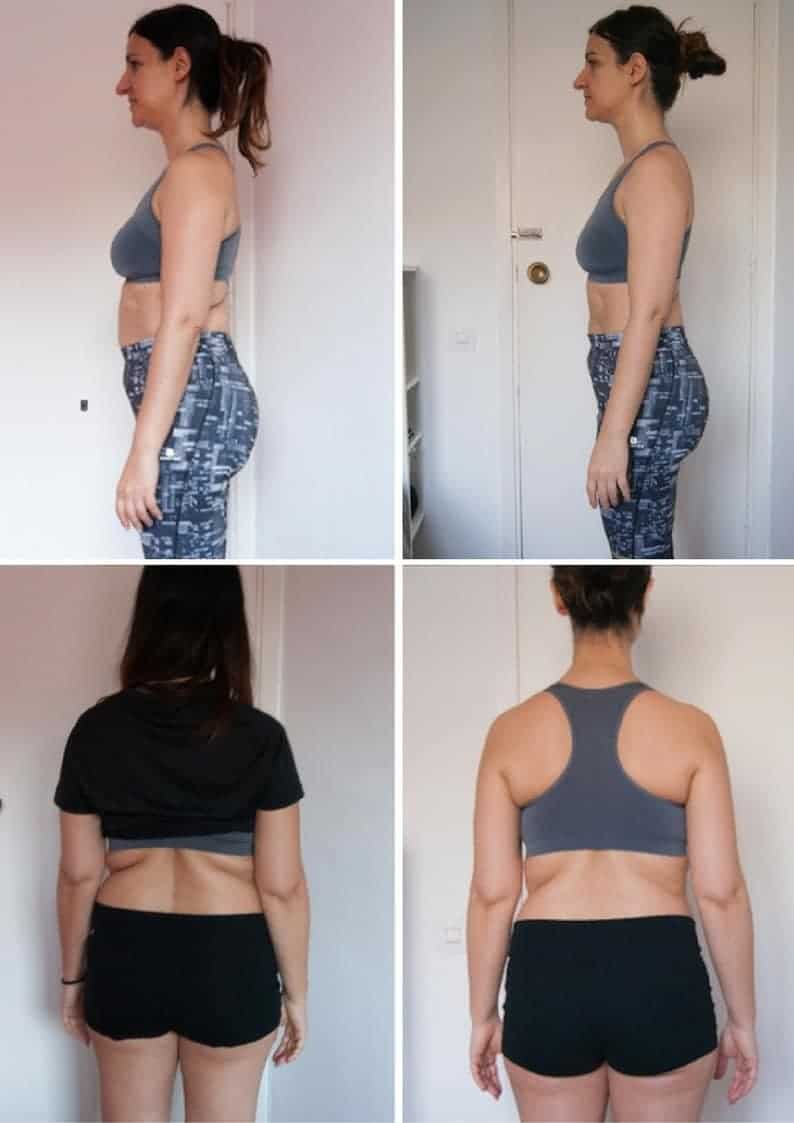 Before and After in numbers
Before: I first measure myself on October 12th 2017, which is when I also started my first day of training.
After: I measured myself again on December 15th.
I lost a total of 18,2 cm and below you'll find the exact numbers.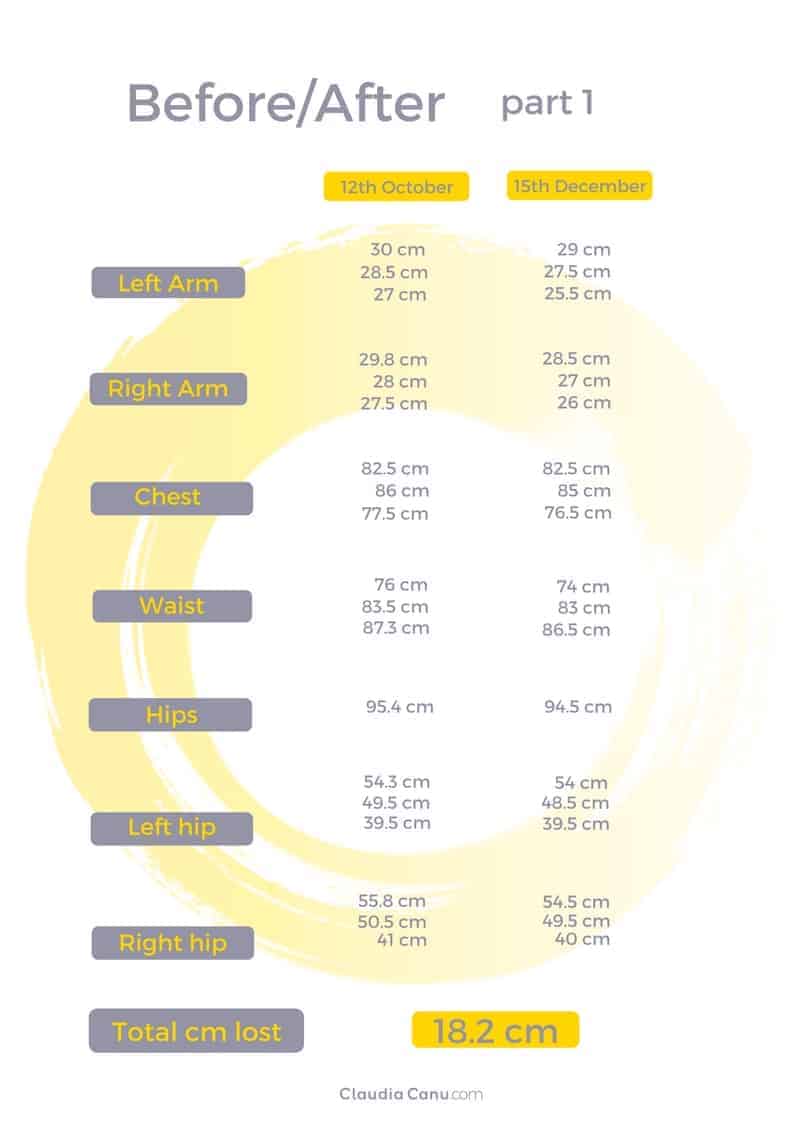 My weight went from 55,1 kilos to 54,2 kilos, and it seems incredible that a decrease of only 0,9 kilos can actually be so apparent physically, right?
But by this stage, I had also begun to tone and train my muscles, and we do have to keep in mind that muscle weighs more than fat.
Trying to find the fast route
I have to confess that in December, I had a relapse (like an addict) and I spent some money trying to find, again, some miraculous results.
Someone had told me about a back massage using cupping methods, which supposedly, worked brilliantly to eliminate that horrible fat that accumulated in my back.
And since I was planning on going to Malaysia and stroll around its beaches, I thought I could pamper myself with this gift which would also help me achieve my objective faster.
Needless to say, this investment in time and money was useless. Did I notice any single change during those two weeks of massages which I would get twice per week?
Of course I did, but I am convinced that 95% of those changes were due to the trainings and the balanced diet, and maybe 5% due to the massages.
Oh well, just another lesson of how my patience gets the best of me and that is another aspect of my life I need to work on.
If I summarize the first 4 months of the challenge, I can say that I was very happy with the change I had accomplished physically.
Besides looking at the differences in centimeters, what most surprised me was the change in energy levels, posture, resistance, and many other qualities I noticed during my trip to Malaysia.
Just so you can get an idea, I went up those 272 steps that you see in the picture behind me without ever stopping for a break.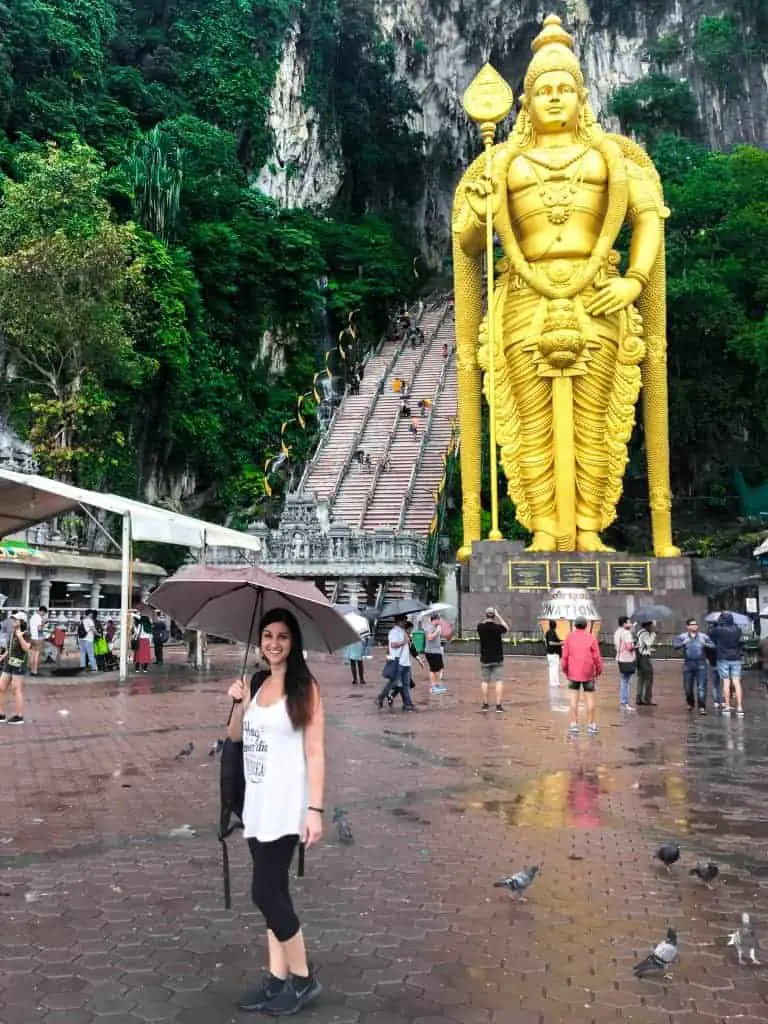 Stay tuned because I'll soon share how I managed to maintain a healthy lifestyle whilst on vacation in Malaysia.
I hope you enjoyed this reading. Do you think it's motivating to see this kind of change?
Thank you for your time!
A big hug,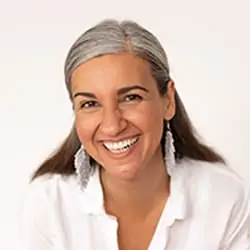 Claudia Canu is a former junk food and sugar addict transformed into a Health Motivator with a master's degree in Nutrition. She has created this website not only to share her "Journey to her Healthy Forties" but also to help other busy women with basic knowledge about nutrition and who don't love cooking, to live a healthier life, and achieve big goals.
To get in contact with Claudia, visit the contact page. To read more about her, click here.