Start Here
Ciao bella!

Are you ready to feel stronger, and live a healthier lifestyle? 💪

Would you like to know how to nourish and care for yourself with easy and healthy meals? 🌱

Are you ready to take charge of your health in every way, and want inspiration, motivation, and a positive voice to help you stay on track? 👭

Yes? 

You're in the right place.

---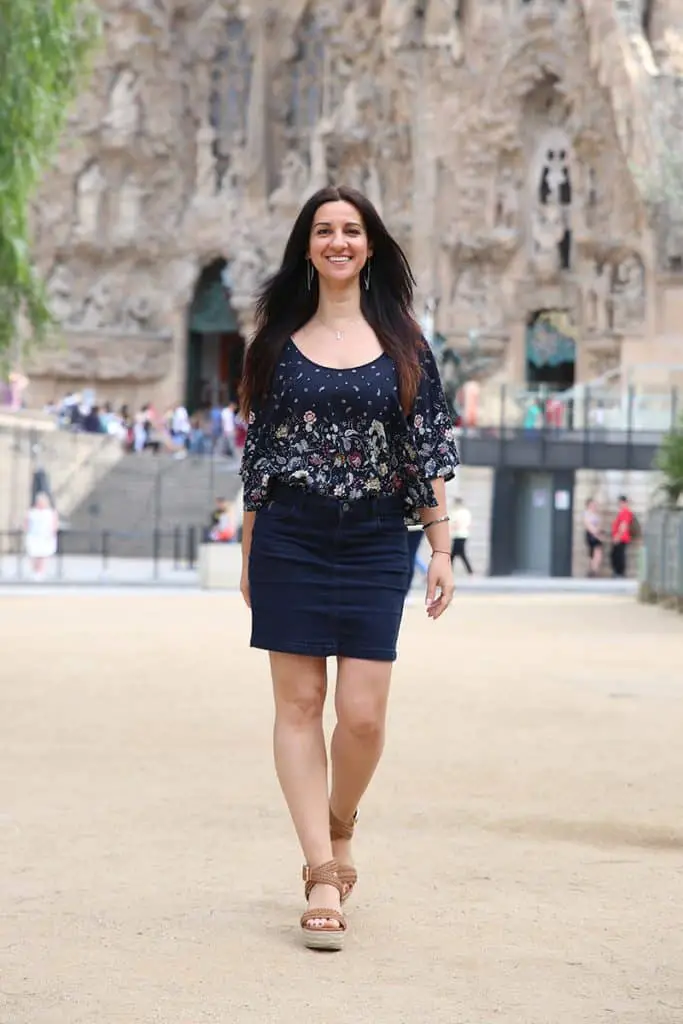 After becoming disillusioned with all the BS health advice out there, and all the unhealthy additives in our food, I realised it was time to take control of my health, and I transformed my life after years of learning and a 9 months challenge. 
It was certainly not easy, but it was definitely worth it.
I'm now here to serve you, because I know you can do it too.

Feeling healthy, strong, and empowered is not a luxury – it's a right. 

All of our media stereotypes portray this as something that is just for the young- but I'm living proof that you can transform your health, at any age.
---
On this site, you'll find:
💪 Motivation
In the "My Journey" section, I share my challenges and the problems I had to overcome. Download the Free Habit Tracker to motivate you and help you to introduce new habits, as well as a Free Template for Meal Planning.

💚 Healthy Habits
Want to know how you can stick to those goals you set? Discover how you are gambling with your health and I'll share the habits that will help you to be healthier. Learn about Positive Affirmations and how they could help you to introduce new habits.

✨ Inspiration
If you need inspiration, I'm your girl. You can read about my challenge of becoming the best version of myself at 40 and you can follow me on social media to get daily updates and suggestions.

🍴Help in the Kitchen
Not much time? No problem! In my post "My Solutions In The Kitchen To Always Eat Healthy And Delicious Food" you can read about what a healthy dish should look like and what ingredients should be on your shopping list. I share the easiest way to prepare your food and tips to always eat healthy food and I recommend the Kitchen Essentials for Healthy Cooking.

🥕 Nutrition Information
Fed up of being confused by labels? I was too. With a Masters in Nutrition and Dietetics, I share information that will help you to understand nutrition, which will allow you to implement healthier eating habits.

🌱 Awesome healthy recipes
Back when I was living in Barcelona I had started a blog about coffee and brunch and people knew me as the 'brunch lady'. After a few years I had lost control and I was eating very unhealthy. But after I made my decision, I turned things around.
In my Healthy Recipe section, you can find healthy recipes with video and answers to many questions you might have.

All of this content is free, because I'm here to support YOU.

On this site, you'll find plenty of information, advice and inspiration.

But most of all, you've got a trusted friend who can walk this journey with you.

I know how hard it can be, especially when you've been feeling stuck, and struggling to find the motivation.

But I promise you, you have everything you need to make this change. The energy will come back ⚡

Together, we'll make a 360-degree shift in your health – making you the best version of yourself- physically, emotionally, and mentally.

Want to work with me directly?
I appreciate you stopping by my blog, and if you think this post might help someone you know to make even a small step to a healthier lifestyle, please don't hesitate to share it away!

Happy Healthy Eating!

A big hug,