Heads up: some of the products I mention below may contain affiliate links and should you decide to buy anything, I'll earn some tea money that I'll be sipping while creating more free content for this blog. Thanks a lot for your contribution ?
Good Quality Knife – Kitchen Essential #1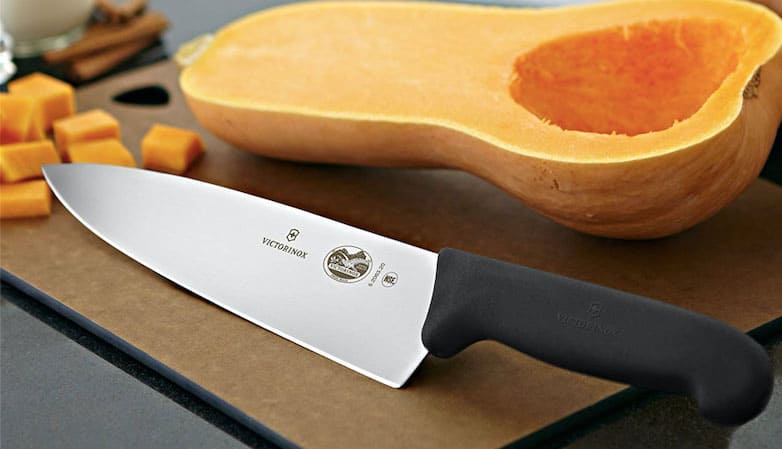 Have you tried to make any food preparation with a cheap knife having a useless blade?

Once you tried to do the same job with a good knife, you realize how much easier life can actually be. This is why this is number one of my list of kitchen essentials.

It's not even necessary to have a full set of professional chef knives. What you need is just one medium-sized knife that you can use to cut all of the ingredients you usually use.

The brand Victorinox has been synonymous with good quality for many years. Having a knife like this will help you to save time, energy and probably some frustration 😉   

Cutting Board With Juice Groove – Kitchen Essential #2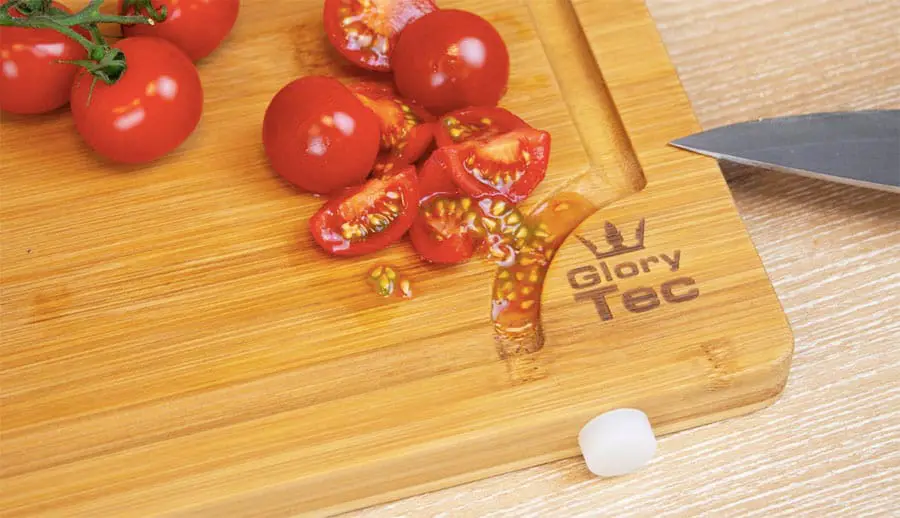 How do we cut our veggies without a cutting board?

There are many cutting boards in the market. Some of them are made out of wood and some of them are made out of plastic.

I had one once that was plastic, but since I've switched to bamboo, my board is still looking great, even after years of use. Plus, avoiding plastic is always a good choice to help the environment.

This particular cutting board solves a couple of annoying issues that usually happen with a normal, simply-designed cutting board:

It has a juice groove so that whenever you cut tomatoes, the liquid won't leave the board.
It's big enough to cut big veggies so that half of them won't fall onto the kitchen counter.
It has removable silicon feet that can be placed on the side of the board once you have washed it. This way, none of the board sides will get moldy.
It's made of bamboo, which is antibacterial and is a friendly surface for your knives.
On one side, it has compartments that are perfect for a nice aperitif or snack presentation.
A Good Nonstick Ceramic Frying Pan + Lid Kitchen Essential #3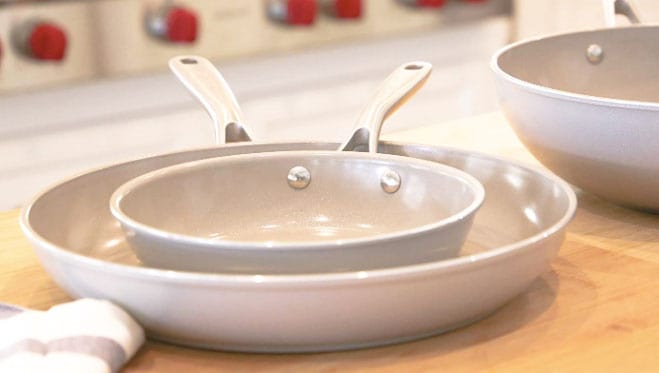 We know how important it is to have a good nonstick frying pan, even if we want to make some simple scrambled eggs.

Most nonstick frying pans are made with Teflon, which apparently, is not the safest material to use when cooking.

So, I've personally made the decision to use ceramic instead, which is slightly more delicate, but it works perfectly.
This one model can be washed in the dishwasher and it can also be used in the oven, which is perfect for these dishes that you start preparing on the stove and are just better when finished in the oven.

Many pans that can also be used in the oven need to be handled carefully because even if used in the stove, the handle gets very hot. This one, however, has a handle that stays cool when used in the oven.
I recommend buying a lid for the pan also, which is ideal to avoid getting the kitchen dirty, or making recipes like these Eggs in Purgatory.

Baking Sheets with Silicone Mat Set
– Kitchen Essential #4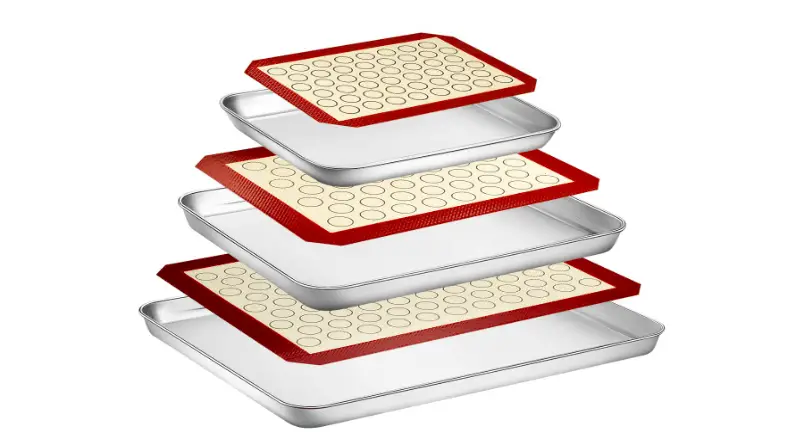 If you have an oven at home, I guess you are taking advantage of it.

It's perfect to easily make some baked veggies or to prepare healthy snacks like these Oatmeal Cookies and that's a good reason why these are an important kitchen essential 😉
Having a set of baking sheets allows you to prepare larger quantities of food at the same time; for example, when you are doing a Meal Plan.
The silicone mats that come together with this set are ideal to make sure that your food won't stick, but they also make the cleaning part much easier.
Stainless Steel Pots– Kitchen Essential #5
Having good pots is as important as having a good frying pan. Also, a good sturdy stainless steel pot would last for years.

My mom still uses the same pots from when she got married 50 years ago and they still look great!

I've had some simple pots in the past, but there is a huge difference when you cook anything in a thin pot compared to anything made in a stainless steel one with a thick bottom that heats uniformly and maintains the heat better.

I can also recommend ceramic pots, but as I already said for the ceramic pan, they are more delicate. They are great for stews and such, but you can't use an immersion blender in them because the bottom would get easily scratched.

Organic Bamboo Cooking & Serving Utensils Set – Kitchen Essential #6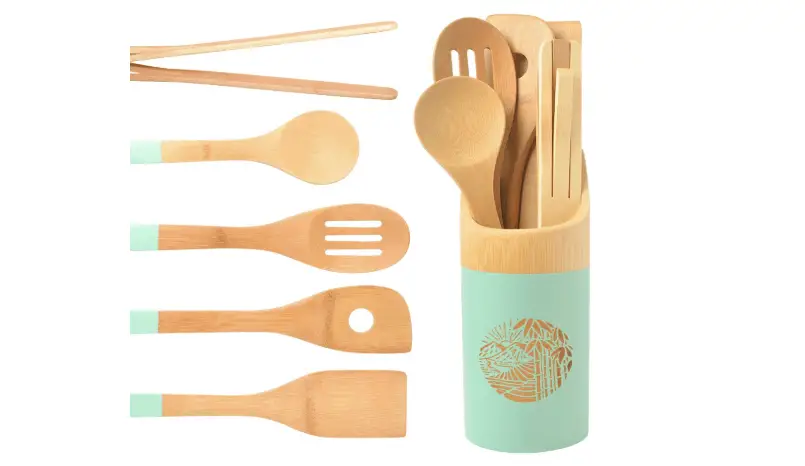 As we have already commented on the cutting boards, using bamboo in your kitchen is better for you and the environment.

This set is made of organic bamboo and not only includes different utensils, but it also looks very cute and it helps to save space on your counter.

One of the utensils included, that usually is not available in other sets, is a tong set that can be used to serve salad, pick up small slices of bread or sweet potato toast from the toaster.

Stainless Spice Rack – Kitchen Essential #7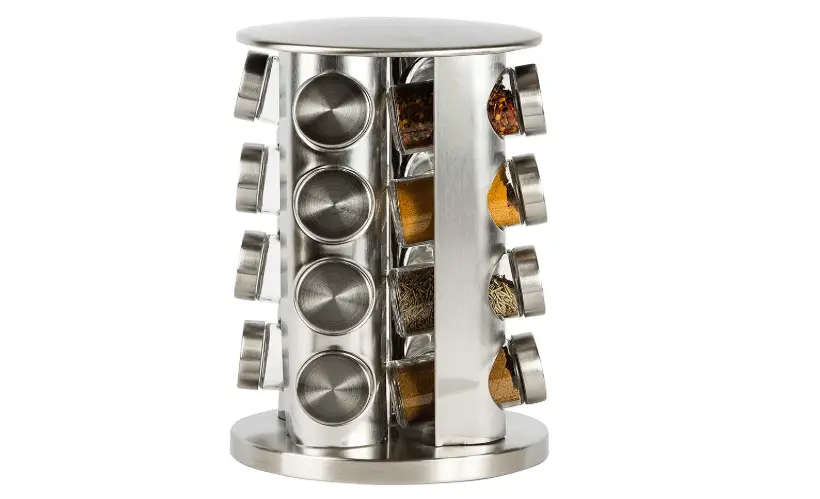 How boring would our food be without spices?

Spices and herbs help to enhance our food flavor and they are also healthy for us.

However, it's easy to end up buying a lot of them and having them invade our counter or cabinets, which might stop us from buying different ones that can be a great add to our dishes.

This spice rack is a kitchen essential because it solves this problem. It looks great, it holds up to 16 bottles and it saves a lot of space.

It's made of stainless steel and the jars are made of glass – you are welcome, environment!

Finally, since the bottles come empty, you can choose the spices you want to have in them.

Oil Dispenser – Kitchen Essential #8
You might think that an oil dispenser is not necessary since your extra virgin olive oil comes already in a glass bottle.

However, how big is the hole in that bottle? In my experience, using the original oil bottle makes it very difficult to control the quantity of oil you are pouring out.

That's why I use an oil dispenser. It allows me to distribute the oil in a more uniform way, controlling the quantity.

A great example is when I bake veggies. With an oil dispenser, I can make sure that every piece of veggie gets the amount of oil they deserve.

Glass Food Containers With Bamboo Lid – Kitchen Essential #9
Once we have our food ready, we need to make sure that it is stored well, especially if we are following a Meal Plan.

The most common Tupperware on the market are made out of plastic and they are not very durable.

A great alternative is using glass food containers and the environment would even be happier if these containers used natural, eco-friendly bamboo lids instead of plastic ones.

Another advantage of having glass containers is that they can be used to reheat the food in the microwave and also in the oven, which will help us save time by having less dishes to clean.

Mason Jars + Sleeves– Kitchen Essential #10
Glass jars are another type of food container that can be used to store food at home, or to have food to take out and also to make overnight oats.

I tend to recycle every glass jar that I bring home and I use them for my own food storage, but I also use them for gifting food to friends.

In case you are looking for something a little fancier than plain, recycled glass jars, you could opt for these Mason Jars. They look beautiful and it seems that their lid, made out of two pieces, is a system that allows for storing food better and it lasts longer.

Finally, if you are thinking to use your mason jars for breakfast or lunch on the go, you might find these mason jar sleeves useful to avoid jar breakage.

Practical And Genius Tea Infuser – Kitchen Essential #11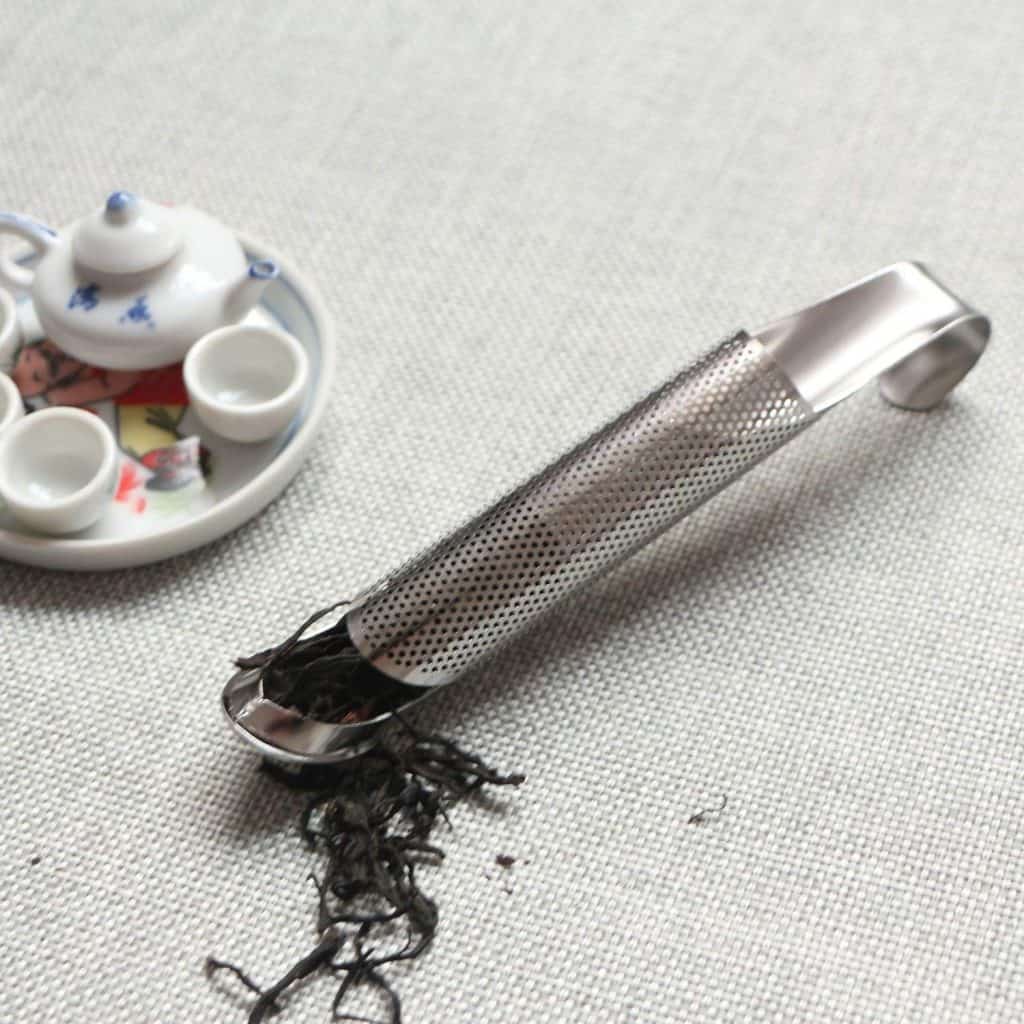 I'm a tea drinker. I love to buy tea in bulk and use an infuser to make it.
Doing so I'm helping my wallet and the environment, but I also make sure to not ingest substances that can be released from tea bags.
As I make my tea in a thermos I bought this infuser that is perfect for a narrow mouth bottle.
I use it to grab the tea directly from the container – only when it's perfectly dry – and it's easy to clean.
Stainless Steel Water Bottle – Kitchen Essential #12
Last but not least, I'd like to add to the list this stainless steel water bottle. It's not something that would help to cook healthier food, but it'll help the cook to stay hydrated.

It's very common to get busy with some activity and forget about our water intake. This happens to me often, when my hands are busy making food.

That's why I always keep a stainless steel water bottle close by to easily grab and get some hydration.

These particular ones look great and they have different formats. I keep a big one in the house and a small one for my bag.

Again, happy to help, environment 😉

Now it's your turn: Is there any tool that makes your healthy cooking easier? I'd love to hear your suggestions, so don't hesitate to leave a comment below.

As always, I appreciate you stopping by my blog, and if you think this post might help someone you know to make even a small step to a healthier lifestyle, please don't hesitate and share it away!

Happy Healthy Cooking!

A big hug,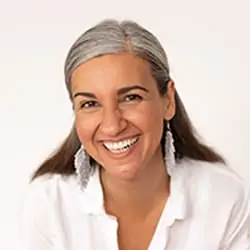 Claudia Canu is a former junk food and sugar addict transformed into a Health Motivator with a master's degree in Nutrition. She has created this website not only to share her "Journey to her Healthy Forties" but also to help other busy women with basic knowledge about nutrition and who don't love cooking, to live a healthier life, and achieve big goals.
To get in contact with Claudia, visit the contact page. To read more about her, click here.