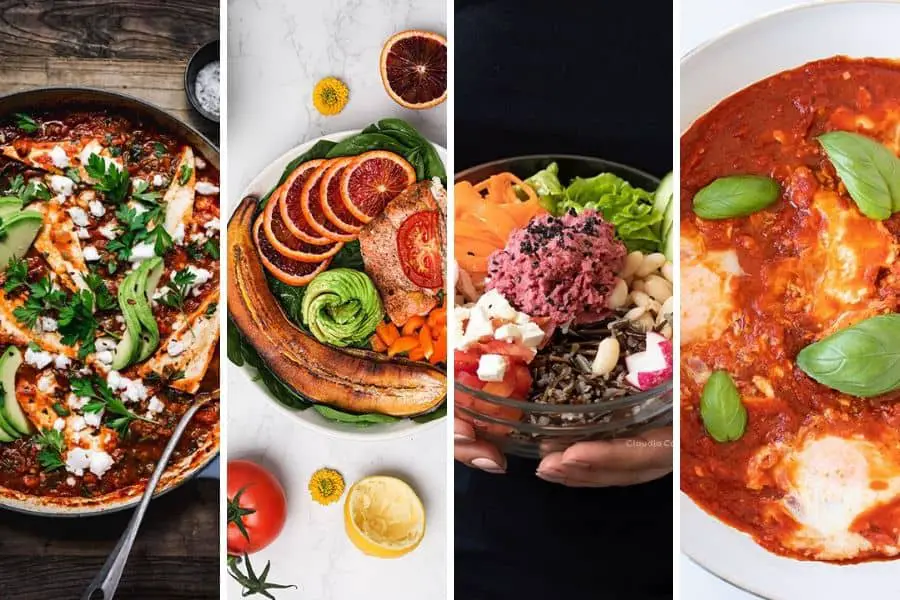 A change to a healthier lifestyle, including healthy eating habits, can be overwhelming if we try to make many changes at the same time. 
We want to drink more water, exercise more, meditate, sleep better. We also want to find the time to prepare nourishing and delicious meals.
It can be hard to make time to get everything done, and since we are constantly surrounded by convenient ready-to-eat foods, we tend to skip the cooking.
However, learning to make easy one-pot meals that are also nutritionally balanced, is the key to having your favorite food ready without the need to invest too much time in the kitchen.
I was able to compile this list, thanks to the help of other fellow bloggers who kindly give me permission to share their creations on my blog.
Most of the recipes can be added to your Meal Planning or Batch Cooking. 
However, when you are preparing your meals, please, always keep in mind the balanced plate we have already talked about:
50% veggies
25% protein/legumes
18% whole grain
7% healthy fat
So, for some of the following recipes that don't include the whole grain, you can just cook some whole grain (quinoa, buckwheat, millet, wild rice, etc.) on the side, and add three or four spoonfuls to your plate.   
To optimize the process, cook one or two cups of a whole grain of your choice at the beginning of the week, and store it in the fridge for whenever you need some. If well stored, it lasts five to seven days.
Finally, all of these recipes can easily be packed in a Tupperware container. So, do some smart cooking by doubling the portions, so that you have your next meal ready to eat. 
I hope you'll give some of these recipes a try and let me know, in the comments, which ones are your favorites. 
Balanced meals you will love
Add a whole grain to this vitamin C rich dish. A toasted slice of dark bread would also be a good option.
This dish is just perfect as it is with the baked plantain as starch, rich in prebiotics. You can use also any whole-grain instead of the plantain.
Substitute the white rice with brown or wild rice for a more nutritious and balanced meal.
You could substitute the potatoes with sweet potatoes for a smaller blood sugar spike.
If you prefer to leave the potatoes out, you could substitute them with a type of whole grain.
Ok, this is not a one-pan meal, but it's even easier to make because you just need to put together a few ingredients that you can batch cook in advance.
This bowl would be just perfect if we add some protein like chicken or tofu.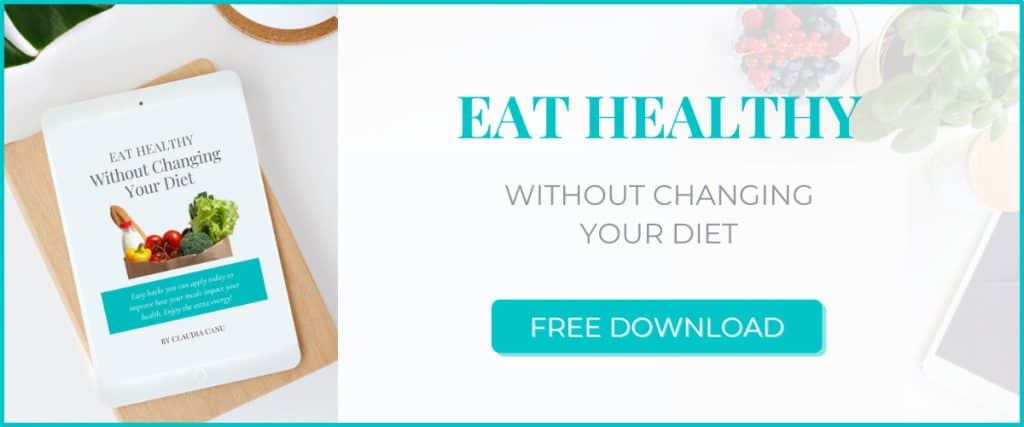 A balanced meal that contains this chicken would just miss some whole-grain and I would add also some green leaves.
Add some avocado to top up this chili with some healthy fat.
You could substitute the potatoes with a cooked whole grain that you can add at the end when the chicken and broccoli are ready.
Mix a whole grain right before the eggs are completely cooked.
I love the added kale in this hash. It makes a great balanced meal.
This is also not a one-pan meal but the dish itself is pretty balanced and you can batch cook the different ingredients.
As suggested in this recipe, you could serve this over brown rice.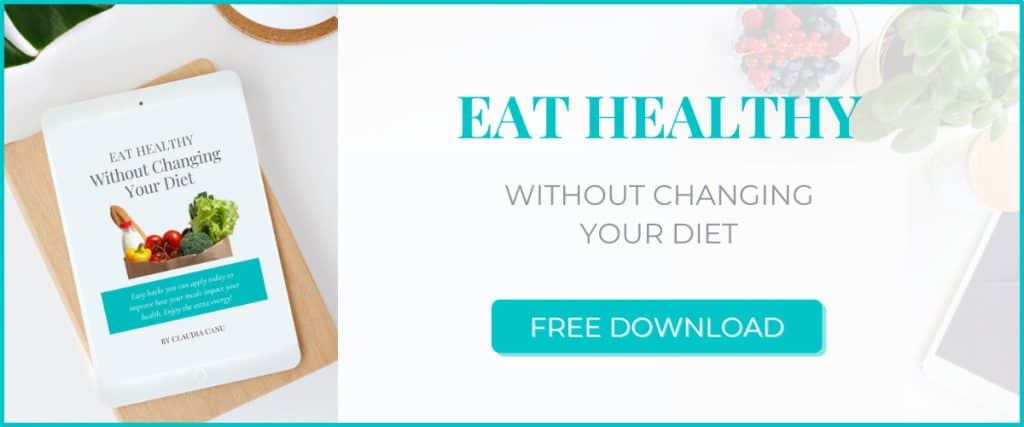 This is also not a one-pan recipe but perfectly balanced.
A delicious recipe that helps to incorporate more plant-based proteins in our diet. Make always sure to buy organic soy-based proteins.
Cabbage is rich in vitamin C and K and also folate and fiber. Just add a whole-grain and some fat to this stir fry to make it a balanced meal.
You could leave the potatoes out and have a whole-grain instead.
Add some quinoa or buckwheat and enjoy your balanced meal.
As always, I appreciate you stopping by my blog, and if you think this post might help someone you know to make even a small step to a healthier lifestyle, please don't hesitate to share it away!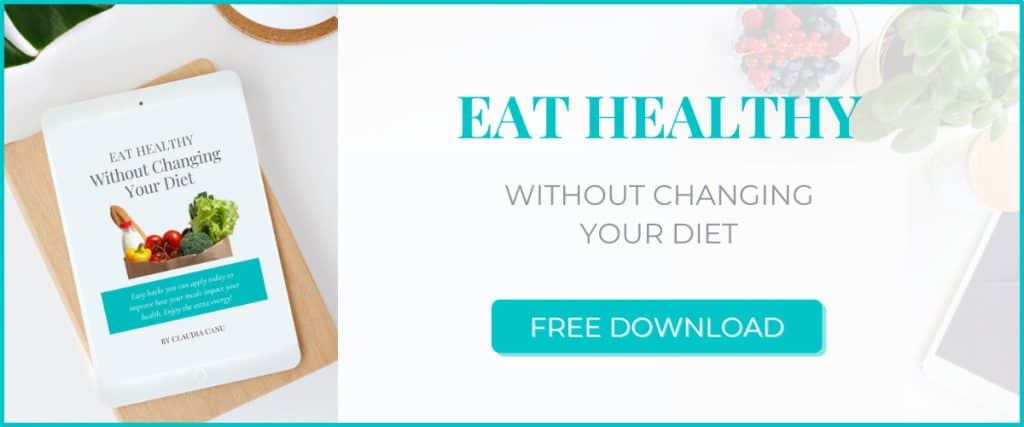 Happy Healthy Eating!
A big hug,