Here is a list of items I have personally bought that are contributing to making my life better by helping me to live and eat healthily.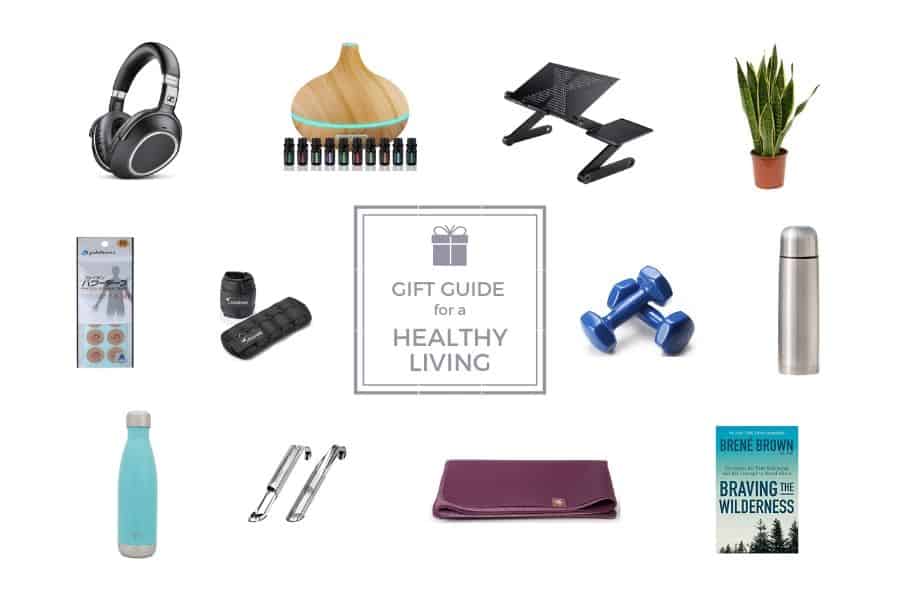 Heads up: some products I mention below may contain affiliate links and should you decide to buy anything, with no extra charge for you, you are contributing to having more free content on this blog.
Black Friday, Cyber Monday, Christmas, Reyes (if you are in Spain)… it's that time of the year again when we can get bargains on expensive things and we buy presents for our loved ones. 
And who nowadays prefers to go to busy and loud stores when you can do all your shopping easily from the comfort of your own home?
People who know me are aware that my presents are usually either useful things or food, so I thought I would take this opportunity to make a gift guide for healthy living and another one for healthy eating. 
In this first post with gifts for healthy living, I thought I would give you some recommendations on items that I use myself and that are making my life better and helping to keep it healthy.
I hope this list will provide some inspiration for everyone you might have on your list but especially for YOU. 
Aromatherapy Diffuser
Switch on the therapy mood and bring a relaxing vibe at home. 
I've been using this diffuser every single day since I have received it. Lavender is my favorite essential oil and I use it before bed to fully relax. 
I have also tried different oils like bergamot and lemon for the day, and during a lady & beauty night the ylang-ylang was just perfect.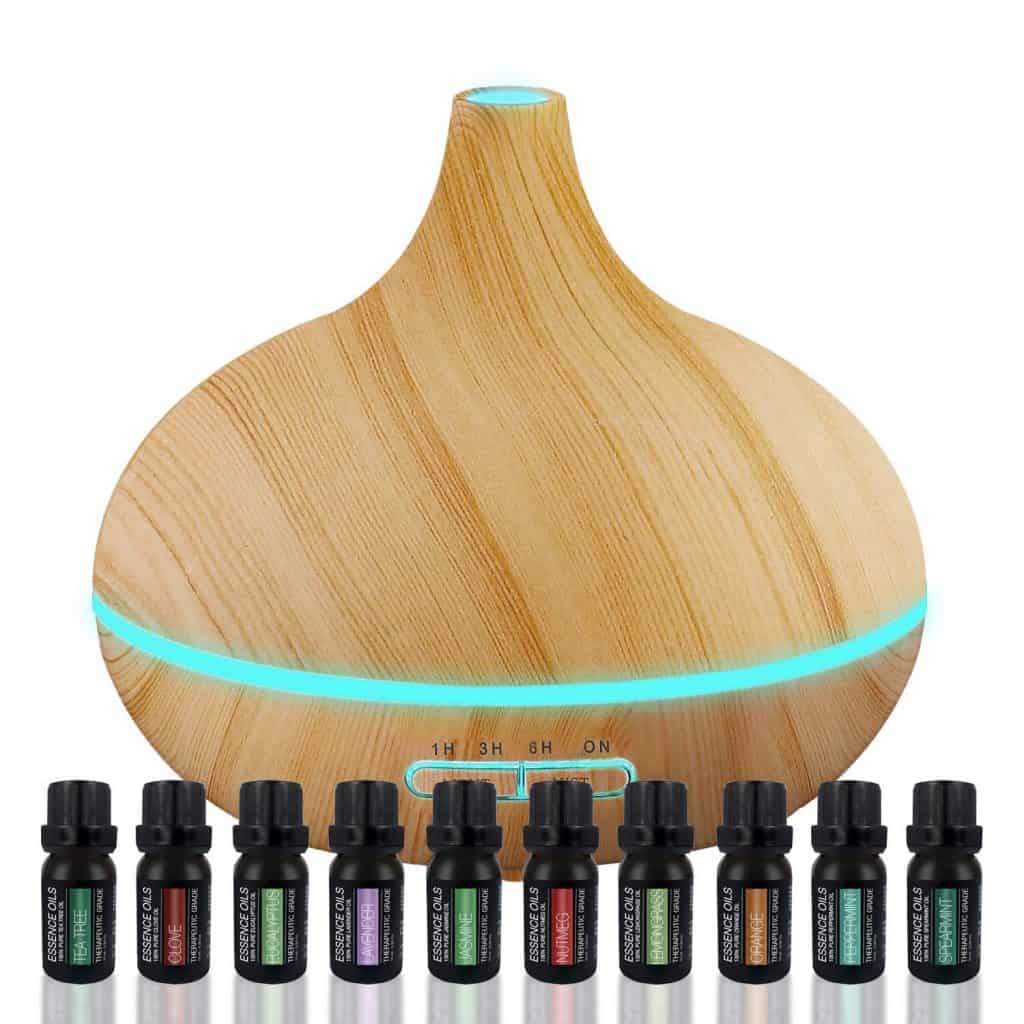 Adjustable Laptop Stand
As a person who loves to work from home, specifically from the couch, this stand has been a great discovery. 
I use it when sitting down or lying down either when I'm working or when I'm just watching some videos or surfing the web.
Stainless Steel Vacuum Insulated Double-Walled Wave Bottle
I have got this in June and it was the perfect bottle to use in summer because it was keeping my water cold for many hours. 
I use it only for water but is supposed to be good at keeping warm beverages too.
Sennheiser PXC 550 Headphones With Active Noise Canceling 
I've got these headphones for my last birthday and they have been a complete game-changer in my life.
I use them daily and not only for listening to music. They have an active noise canceling system that helps eliminate the surrounding noise. 
Now, be aware that to fully cancel out any noise you will need to play some music at a normal volume.  
I use them when I work and I need to get extra focused but also when I work out. 
I have recently discovered that not long ago they have launched a new model and this one is now half price compared to what I paid. 
I haven't checked the new model yet, but believe me, this one is already pretty amazing and I consider it one of the best investments I have done in my life.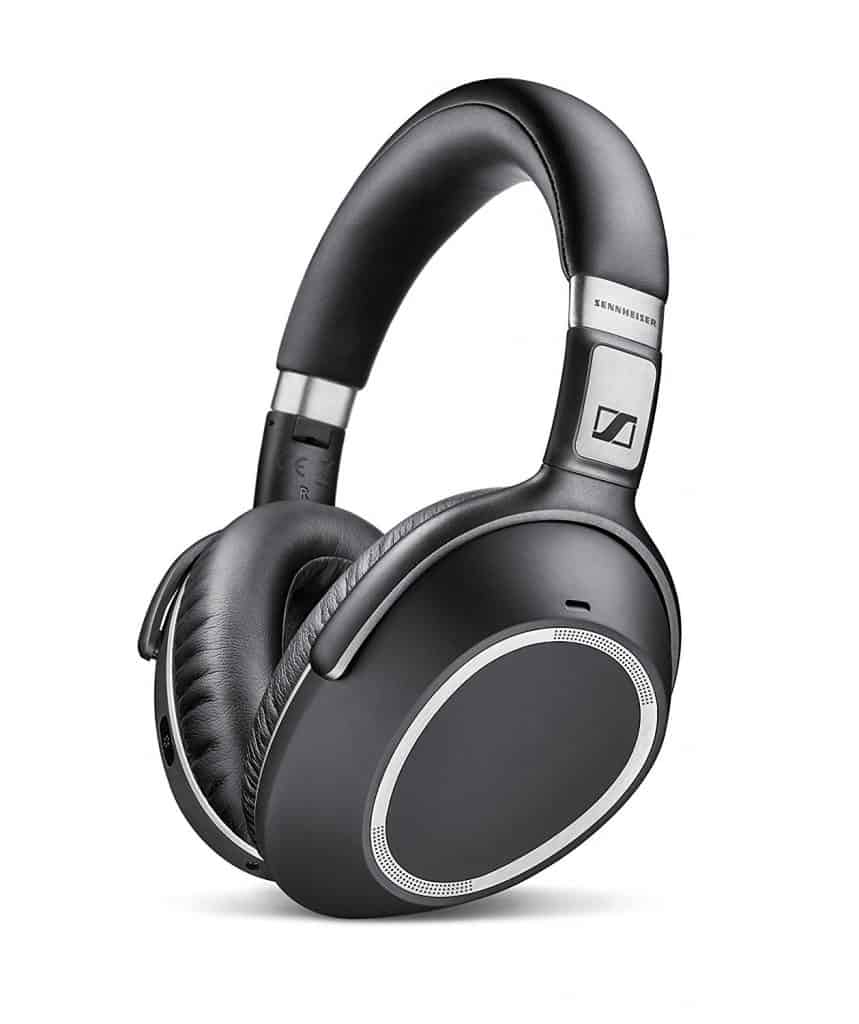 Super Light Yoga Mat
I have actually bought this before my trip to Malaysia during my challenge to my healthy forties because I was going to be away for a month but I wanted to be able to keep doing my workouts. 
Almost two years later, I'm still using the same mat daily for my yoga routines and my workouts, and I always pack it wherever I go.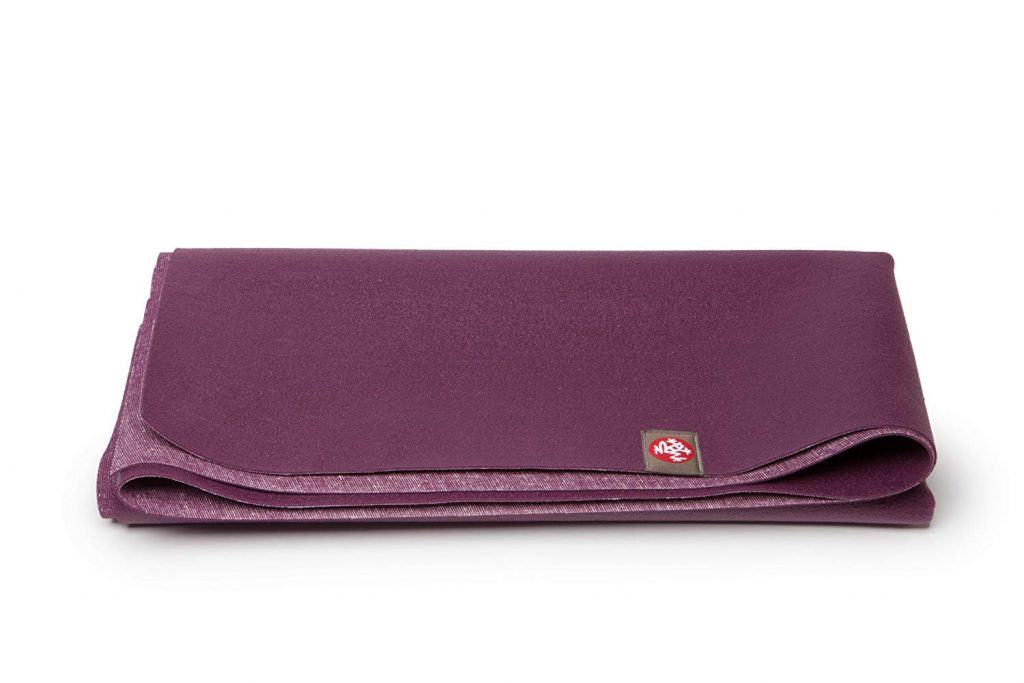 Stainless Steel Thermos Bottle
This is another gadget that I use daily because I'm addicted to my morning green tea. 
What I like about this thermos is that I can brew the quantity of two cups of tea and drink it slowly while keeping the rest hot.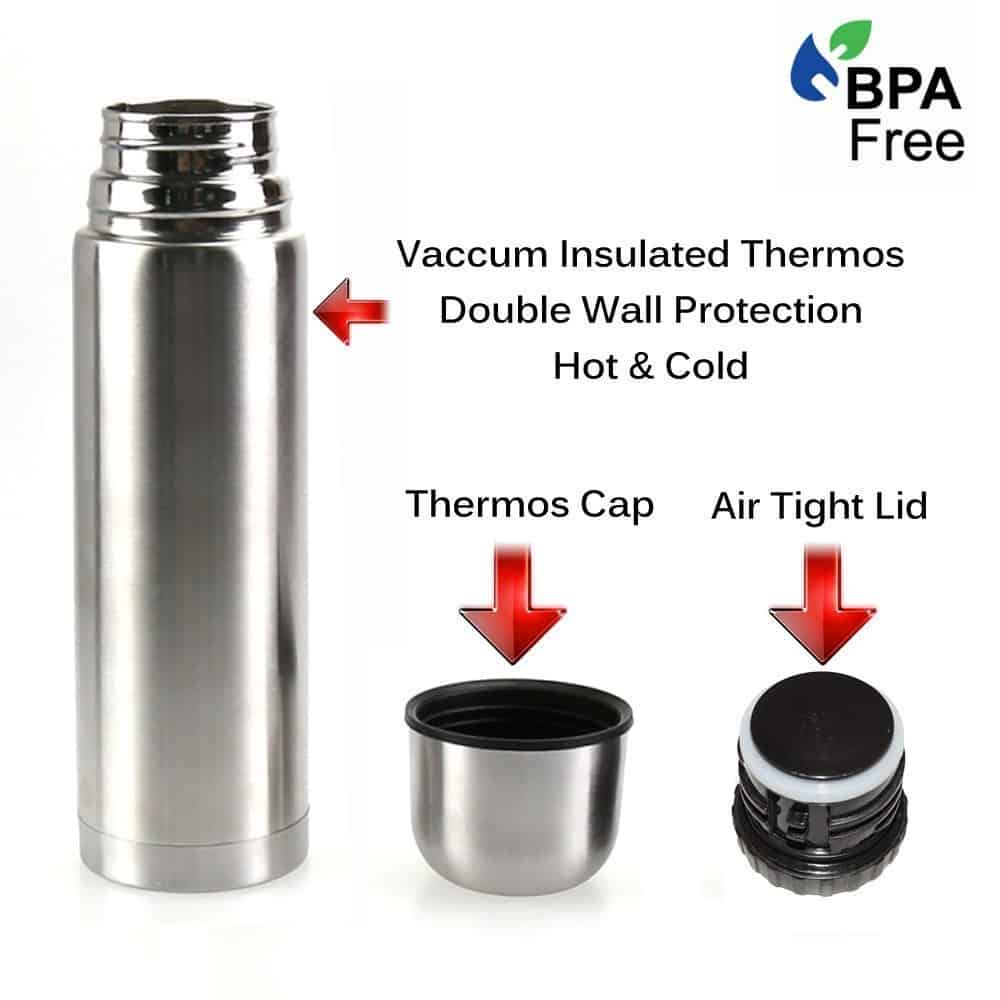 Stainless Steel Tea Infuser
As the opening of the thermos is not wide enough for the usual tea infuser with a spherical shape, I bought this little guy that is perfect for the bottle and it hangs in there until the tea is ready.
Just keep in mind that this infuser is good for bigger tea leaves like green tea but not for the small types like rooibos.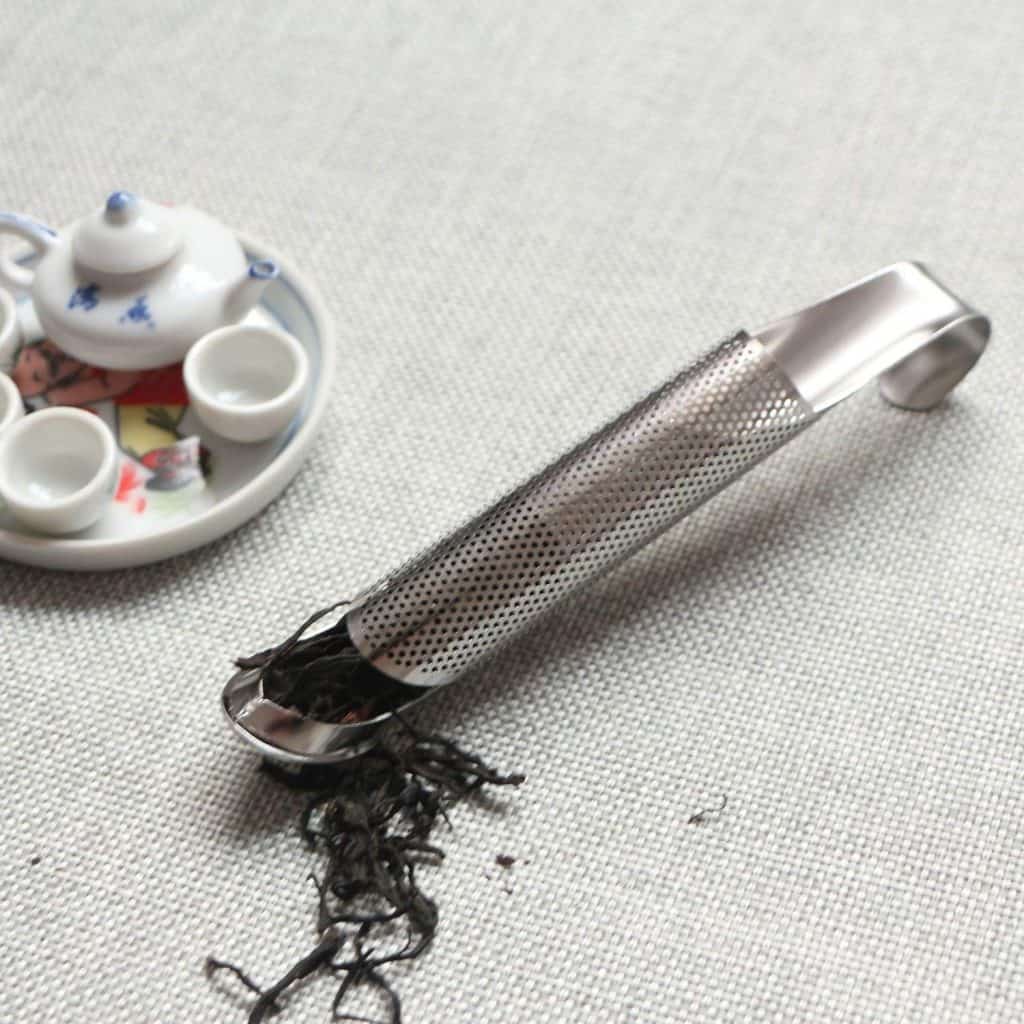 Phiten Titanium Tape Patches
I'm all about prevention, but sometimes some unexpected stress, a bad movement, or an uncomfortable posture, can cause painful muscle contractions.
Whenever I have a specific point in my body with pain, I stick one of these patches and I try to forget about it. 
Some people say that their efficacy hasn't been scientifically proven but what I can tell you is that these body stickers work for me and I have been using them for years.
4-Pound Dumbbells
After almost one year doing HIIT routines, I did lose weight but I also lost some muscle tone in my arms and glutes. 
That's when I decided to change my workout routine to a full-body routine using 4-pound (2 kilos) weights.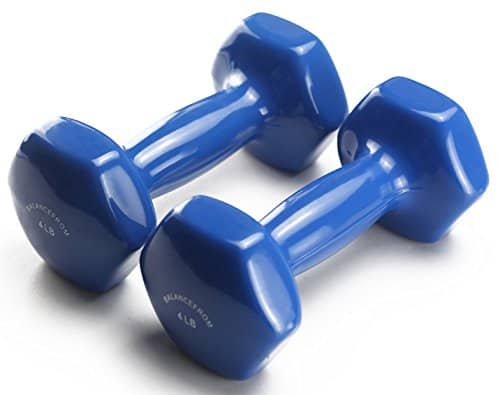 Ankle Weights
After a while, when I thought that I was ready to add more weights, I bought a pair of ankle weight that I can use on my ankles or on my wrists.
Looking back I would have bought these adjustable ones where you can modify their weight depending on the use and your fitness level.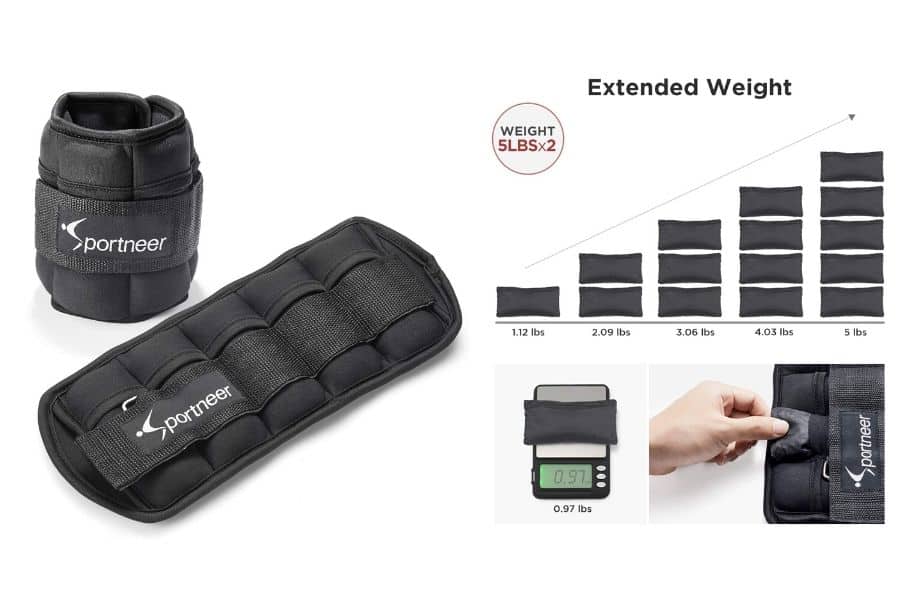 Plants
Plants make every environment better and can make any space feel cozy and homey. 
This specific type, commonly called a snake plant, is a great choice because it's recognized to filter indoor air and remove toxic pollutants.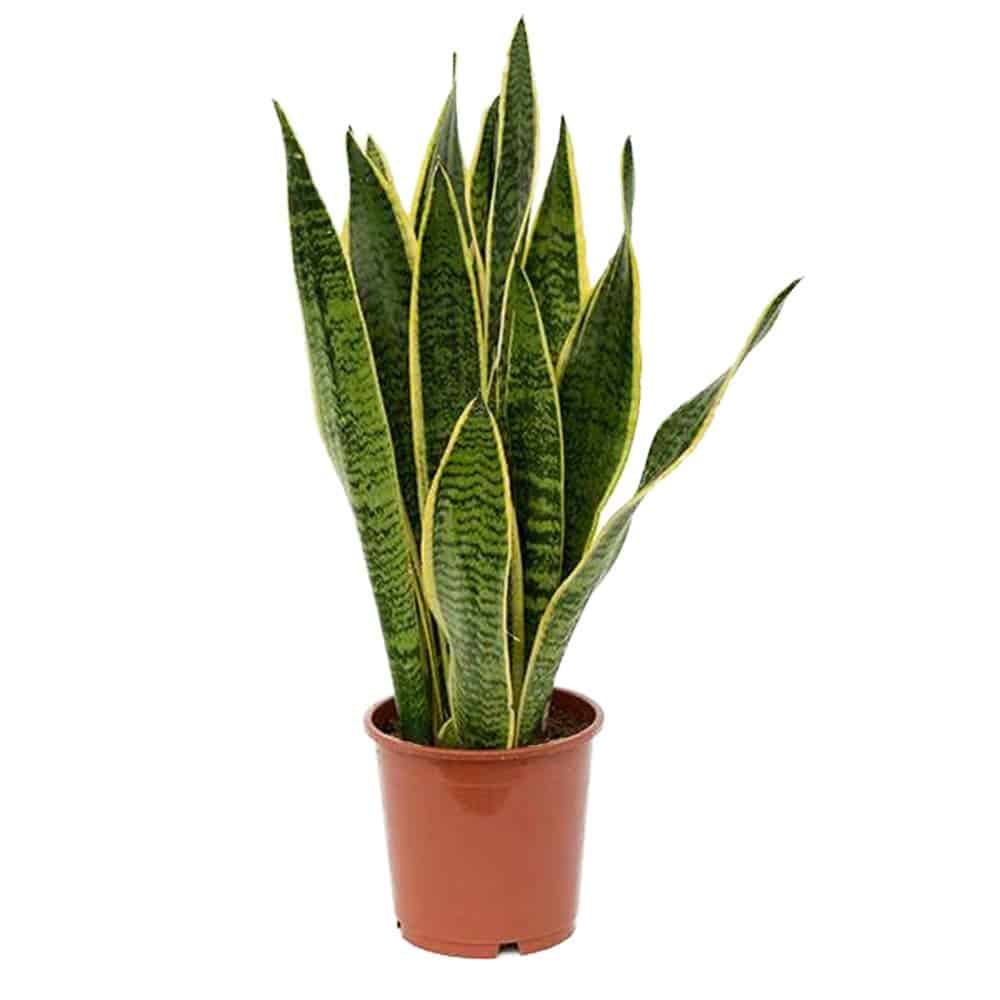 Brené Brown's book "Braving the Wilderness"
Books always make a great present, and self-help books are treasures for anyone who is working on living a healthier life.
I'm a huge fan of Brené Brown, I always recommend her TED talks and I'm loving all her books. 
This one in particular was just the perfect read during all the changes that happened in my life in the last two years.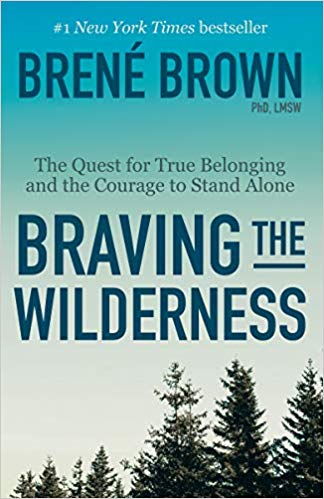 If you made it down here, thank you for reading the entire post and I hope you have got some good inspiration. 
As always, I appreciate you stopping by my blog, and if you think this post might help someone you know to make even a small step towards a healthier lifestyle, please don't hesitate to share it with them!
Happy Healthy Living!
A big hug,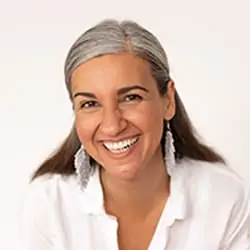 Claudia Canu is a former junk food and sugar addict transformed into a Health Motivator with a master's degree in Nutrition. She has created this website not only to share her "Journey to her Healthy Forties" but also to help other busy women with basic knowledge about nutrition and who don't love cooking, to live a healthier life, and achieve big goals.
To get in contact with Claudia, visit the contact page. To read more about her, click here.