On the layover in Dubai, on my way back from Malaysia, I missed a connecting flight for the first time in my life. Me, the less distracted person on earth, and the one who would take the prize for being a perfectionist.
I discovered I was a perfectionist during a therapy session where I also realized that being a perfectionist has occasionally prevented me from reaching some goals I desired in my life.
Have you ever tried starting a diet and then skipped out on it during a meal which then resulted in you giving up on the entire thing? I have!
I like to imagine that a change towards healthier habits is like building a house of cards, and each time you reach a new milestone you add two cards.
One day you'll reach a moment when the cards will solidify into concrete and that is when you have created a new habit. At this point it's yours and it won't be so easy to let it go.
However, if you ever miss a day, you might be tough on yourself and you decide it's best to quit altogether so that you can start over with a new foundation for it to be perfect.
When I missed my connecting flight from Dubai to Barcelona I went through many emotions in half an hour. Rage, frustration, and anger were among them.
When dinner time approached, my first thought was to eat at McDonald's, after all, I needed some kind of comfort and since during the first flight I had eaten food that wasn't the healthiest, none of it mattered anymore.
However, when I arrived at McDonald's I noticed the restaurant beside it had a selection of healthy foods and also sold large amounts of fruit right beside cookies.
Almost like in a movie, I stood there looking at the options to my right and left until my body chose to eat the healthy option.
I purchased a salad, a banana and I decided to add a cookie because in my mind I still have a default pattern that let me think that food can help me when I need comfort.
We will discuss the topic of using food as comfort later on, but for now, I would like to advise you to always listen to your body. Are you really craving that junk food?
In the post How to create (and maintain) new habits, we have seen that habits aren't developed in one week time.
It's normal for these things to take time and for you to deviate from the path at times. However, it's important to not throw in the towel when you haven't achieved perfection.
You have to forgive yourself and keep advancing towards the right path you wish to be on.
Some advice to win perfectionism
Here are a few tips that can help when you notice your perfectionism is trying to take control:
Change your perspective and accept. Speak to yourself the way you would to a friend who is going through a similar situation. Be kind to yourself.
Think about the progress you have made until this point, celebrate and thank yourself for it.
Ask yourself What would happen if I don't do things in such a perfect way? Is it really so important?
There should be posters saying "Perfectionism: use in moderation" or some sort of alert saying "Caution: perfectionism in action".
But there is another more plausible solution, which is to have more compassion with yourself when things aren't going the way you planned them, or aren't turning out perfectly how you had imagined.
Are you a perfectionist? Can you tell when your perfectionism tries to take control? How do you react?
Don't hesitate to contact me if I can help in any way. Send me an email at hi@claudiacanu.com or leave me a comment below.
And if you have friends who are perfectionists and that are frustrated with feeling unhappy about their body, send them this article, it may help them.
Thank you for stopping by.
Hugs,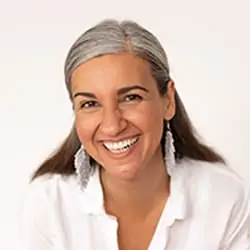 Claudia Canu is a former junk food and sugar addict transformed into a Health Motivator with a master's degree in Nutrition. She has created this website not only to share her "Journey to her Healthy Forties" but also to help other busy women with basic knowledge about nutrition and who don't love cooking, to live a healthier life, and achieve big goals.
To get in contact with Claudia, visit the contact page. To read more about her, click here.