Once I managed to recenter myself around my objective and dedicate the time and attention it deserved while maintaining a certain emotional balance, I decided to take a step forward by adding another healthy habit into my life, one which focused on changing my physical aspect.
I had the opportunity to meet Julia, a personal trainer with many years of experience, who decided to help me out. We only met up twice, but she gave me a table of exercises that she recommended I do 4 times per week… I didn't manage to do them 4 times, but I did manage to do them at least 3 times a week! In the post Personal Trainer. Is it worth it? I share more about this experience. She also took my measurements and I even plucked up the courage to take some photos of myself in order to monitor the changes in my body throughout time.
The month of October also brought me a trip to Sardinia to visit my family. It wasn't easy, as you can imagine. I share more about my experience in the post titled Back to the Origins… And speaking of trips, it was also in October when I decided to buy a plane ticket to Malaysia, even though I was concerned that the change could potentially destabilize me.
Finally, and I write this with much pride, it was on October 25th when I started my Master's in human and dietetic nutrition, which is why I decided to add a section to the blog titled "Nutrition," where I'll be sharing a bit of what I am experimenting with and learning about.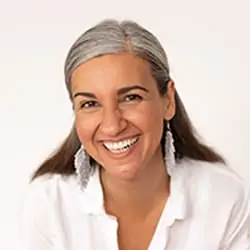 Claudia Canu is a former junk food and sugar addict transformed into a Health Motivator with a master's degree in Nutrition. She has created this website not only to share her "Journey to her Healthy Forties" but also to help other busy women with basic knowledge about nutrition and who don't love cooking, to live a healthier life, and achieve big goals.
To get in contact with Claudia, visit the contact page. To read more about her, click here.