Since my knee doesn't allow me to run but it will let me go up and down the stairs, I developed the habit of walking at a high speed and going up and down around 100 stairs.
After 20 minutes, I would go home and do another 20 more minutes of exercise. I started to notice a change on a physical level, but I felt that I was still very far from where I wanted to go and I wasn't entirely sure that watching videos online was the solution.
I was also training at home without a mirror to monitor if the exercises I was doing were actually correct, in order to avoid getting hurt.
Why I decided to bring on a personal trainer
One of my philosophies in life is that, if I don't know something, I ask, and if I am able to ask an expert, even better!
I also happened to meet Julia casually at brunch, she is a trainer who was starting to write a blog and at that moment, I had an epiphany: "collaboration!"
I told her about my goals and I asked for her guidance in exchange for helping her out with her own blog and social media channels. Julia loved the idea and after a few days, we got together to get the ball rolling.
The first thing we did was take a look at the list of foods I had consumed in the past 5 days, and I also talked to her about the problem with my right knee and the rigidity in my spine.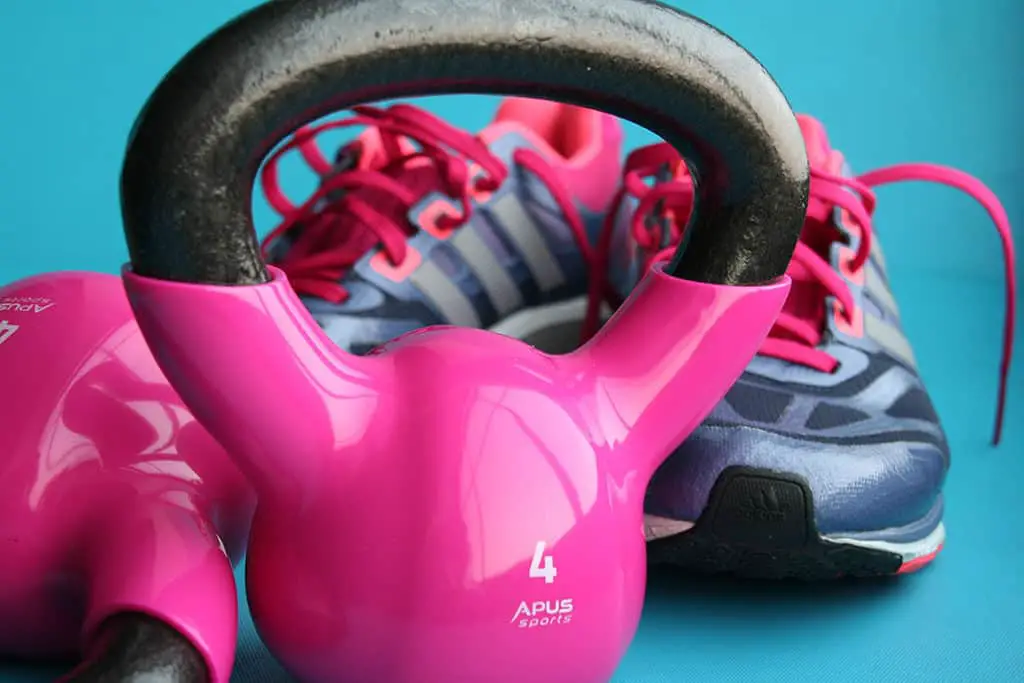 The first day of training
On October 12th, we had our first day of training. That was also the day in which we took my photos, showcasing all those love handles I wanted to get rid of.
Additionally, Julia took my measurements and she made me do a few exercises in order to assess my levels of resistance, my technique, and my balance.
Since in the previous weeks, life had gotten in the way and I wasn't able to follow my physical routine, you can just imagine under what conditions I woke up the next day. It had been quite a while since I had felt such intense soreness…
My trick to not miss training
I agreed to only train with Julia twice, and then carry on on my own with a table of exercises she had put together for me.
Julia's advice was to train 4 days a week, but for many reasons, I didn't manage to follow that pace for the first two weeks, so I allowed myself, without judgment or self-critique, to train 3 days a week.
After a month and a half of training following the same exercise table, Julia made me a new one.
The new one had much more complex exercises and I felt way too tired after each session. But since the exercise table was organized in two parts, instead of doing the whole session 3 times a week, I decided to do half a session 6 times per week.
At first, I thought that I wouldn't have time to train so many days, but this way, I truly gained more flexibility. This change did not allow me to find excuses for lack of time anymore because all I had to do was to cut half an hour and I could do it at any point throughout the day.
If I had something planned in the afternoon, I would train in the morning or at noon and vice versa.
Starting the habit of training and making it stick wasn't immediate, especially at the beginning, since the first week of training I went on a trip to Sardinia to visit my family where I wasn't able to train one single day, as you can imagine. In the post titled "Back to the Origins… some hard days" I talk about what my experience there was like. 
Have you found the content in this post useful? Do you think someone in your life could benefit from reading this post? Then, share away!
Thank you for stopping by.
Happy Healthy Life!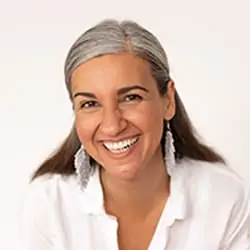 Claudia Canu is a former junk food and sugar addict transformed into a Health Motivator with a master's degree in Nutrition. She has created this website not only to share her "Journey to her Healthy Forties" but also to help other busy women with basic knowledge about nutrition and who don't love cooking, to live a healthier life, and achieve big goals.
To get in contact with Claudia, visit the contact page. To read more about her, click here.