Batch Cooking is an organized way of preparing our meals with a little more freedom than Meal Planning. It's about preparing separate ingredients, in advance, that we will then combine spontaneously, depending on what we feel like eating.
Definition of Batch Cooking
Planning ahead is a strategy that works wonders to maintain a healthy lifestyle, especially when it comes down to healthy eating. 
We have already seen that Meal Planning is a fairly good strategy, and it helps to plan and make our meals in advance. However, if you don't enjoy eating the same dish for three or four days in a row, batch cooking might be a better strategy for you. 
Advantages of Batch Cooking
Let's see what the advantages of doing batch cooking are and why it would be a wise decision to give it a try:
Save time in the kitchen during the most stressful days of the week.
Save money because you won't spend money on unhealthy, expensive food when you realize you are suddenly hungry.
You'll always have healthy meals ready to be eaten.
Avoid wasting food.
It gives more variety in your meals. 
It's a big support for your health and wellness goals. 
Reduce stress from deciding what to make to eat.
Easily add more variety in your diet by adding new foods.
Maintain a balance and a variety in your nutrient's intake.
Healthy Batch Cooking
If you are a beginner at batch cooking, or even new in the kitchen, don't worry, you don't need any specific expertise to get started with this strategy. 
Let's have a look at what kind of ingredients you could start with and how to cook them:
Whole Grains
Quinoa, brown rice, wild rice, millet, not-wheat pasta, buckwheat
Boil them with the right ratio of water, which is usually found listed on the package.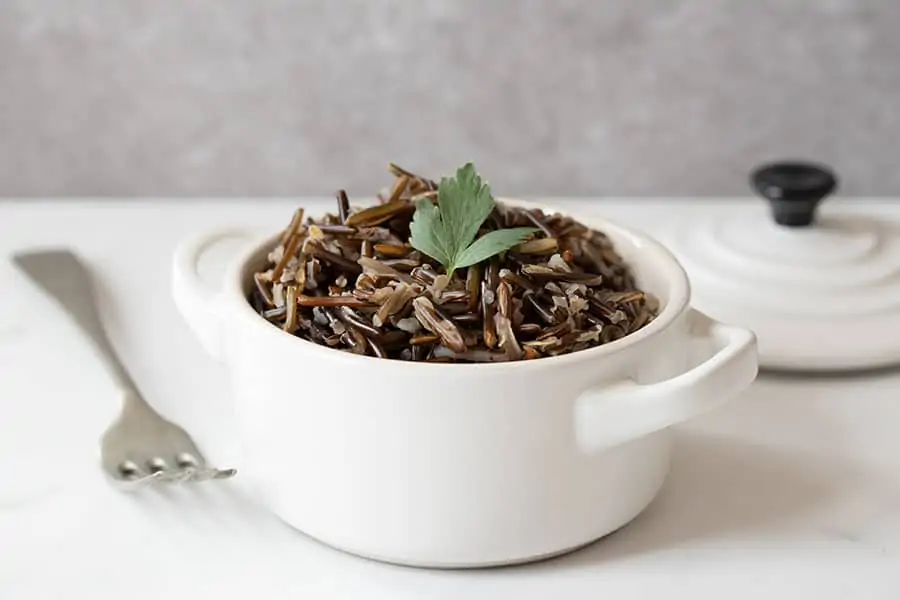 Starchy Vegetables
Potatoes, sweet potatoes, pumpkin, squash, carrots, turnips, beets.
You can roast them for about 45 minutes, or you can steam them.
Cruciferous Vegetables
Broccoli, cauliflower, Brussels sprouts, mushrooms, cabbage.
You can roast them for about 25 minutes, or you can also eat them raw or steamed.
Dark Leafy Greens
Kale, chard, collards, spinach, bok choy.
You can blanch (boil for just a few minutes and submerge immediately in an ice bath to stop the cooking process), sauté, steam or eat them raw.
Meat, Fish and Plant-based Proteins
Chicken, veal, pork, salmon, tofu, etc.
You can grill, pan-fry, or roast them, but also braise or stew them.
Eggs
The easiest method to make eggs when batch cooking is to boil them. We can make a soft-boiled egg that is still runny inside by boiling them for 6 minutes.
The longer we boil them, the harder they become. To stop the cooking process for the runnier eggs, make sure to use an ice bath after the boiling time is over.
Peel the eggs before storing them in an airtight container, so that they are ready to grab and eat.
Dressings and Spreads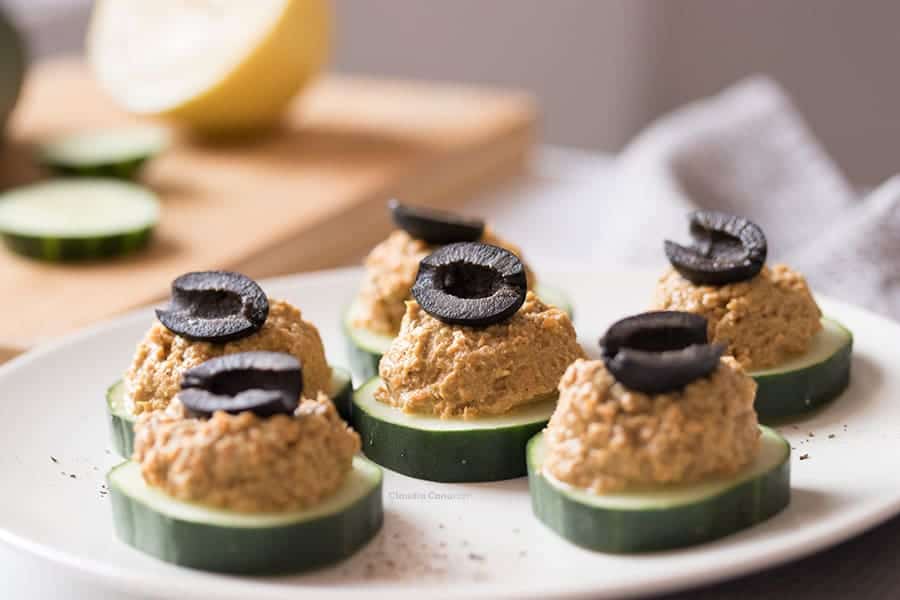 You can make your own salad dressings, sauces, and spreads that can be stored in the fridge, making them ready whenever you want to add a different touch to your food.
Here is a good resource about cooking methods.

Batch Cooking for Beginners
Here are a few suggestions if you have never tried batch cooking before, and you are not even familiar with the concept:
Find the best day to do the cooking and add it to your calendar.
Deciding what to batch cook for the week can be done spontaneously, depending on what's in season and what you'll find at the market. You can even get more organized and make a list of everything you want to prepare so that you won't forget anything.
Ask for help at home to get family members involved. 
Cook together the veggies that need about the same amount of time to cook, usually depending on the family (i.e. cruciferous, starchy). If needed, use different trays.
Clean as you go so that you don't feel too overwhelmed when you see the dishes accumulating in the kitchen. 
Make sure to have enough containers to store your food.
Before making more food, make sure to eat everything you have prepared in your previous session, preferably even the frozen food.
Try to change as many ingredients as possible every week, so that you don't get bored. Make sure to keep a variety in your diet.
How to Store Food when Batch Cooking
After spending time preparing your food, you don't want to have any of it wasted just because you didn't know how to store it properly.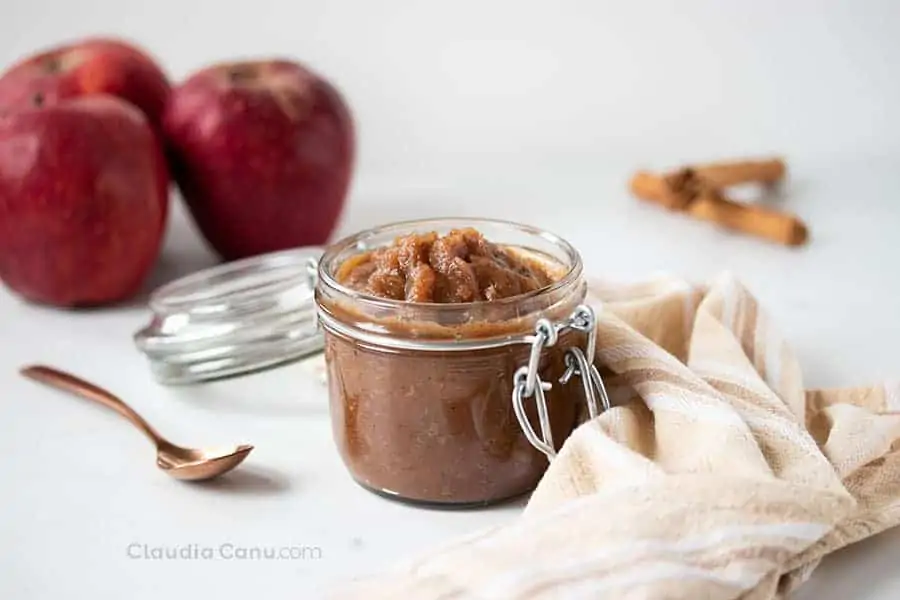 Here is a little guide:
Never store cooked food together with raw food.
Wait until the food is completely cold before closing the container. Store it in the fridge or the freezer.
Pack the containers, making sure to leave the least amount of air inside, unless you are freezing them.
When freezing food in a glass container, make sure to leave an inch of space between the food and the lid.
Wrap leafy greens with a damp, cotton kitchen towel, making sure to keep it damp.
Using parchment paper between pieces of food, like muffins or burgers, will help avoid the sticking together of food, so that you can grab and thaw one at a time.
Store precut cabbage or greens in a Ziploc bag, together with a piece of scent-free paper towel.
Store precut carrots, celery or cucumber in a glass jar full of water to keep their crunchiness.
Store veggies and salad without dressing. Store dressings separately in the fridge.
Store cherry tomatoes, ready-to-eat grapes and zucchini noodles in an airtight container with a piece of unbleached, fragrance-free paper towel at the bottom.
Freeze fruit on a baking sheet lined with parchment paper to avoid sticking together.
Batch Cooking Recipes
Breakfast
Chia pudding: you can make the chia and flaxseed pudding, and the homemade jam during your batch cooking session; you just need to quickly assemble it when you feel like eating it. 
Granola: make a big amount of this granola. Once it has cooled down, store it in an airtight container.
Smoothie kits: cut your favorite fruits and veggies, freeze them separately, and make a kit for each smoothie.
Sweet potato toast: bake them and store them in the fridge. When you feel like having one, just use your toaster, and add your favorite toppings.
These Sweet Potato Toasts would also be perfect for lunch, or a snack. You can add one of your boiled eggs on top for some extra protein.
Apple Crumble: as it's made with oats and fruit, it makes a great breakfast; if you make the right quantity, you can have your breakfast ready for an entire week.
Lunch or Dinner
Soups or stews: these are a great option for batch cooking, especially for the cold days. Check out this vegetarian Borscht.
Buddha bowl: it can also be just a mix of what you have in the fridge –  some protein, a whole grain, veggies, and some good fats. As a reference, always keep in mind what a balanced dish should look like.
Curries: these can be vegetarian or with meat. It's also easy to make in big quantities and store it in the fridge or the freezer.
Burgers: veggie or meaty with a side of veggies, or a salad like this cabbage salad.
Eggs in Purgatory: you can batch cook the tomato sauce, using it to make these types of eggs or some pasta.
Chicken with oil, herbs, and spices in the oven, or with butter in a skillet.
Mish Mash: another egg recipe that lasts up to 4 days in the fridge.
Zucchini noodles: prep your zucchini noodles, store them in your fridge, using them to make in different ways, like this creamy zoodles with pesto.
Zucchini roll ups: these are a funny and beautiful way to eat your veggies. Once assembled, they don't keep very long, but you can prep the veggies and make the roll-ups right before you want to eat them. 
Snacks
Muffins: there are so many different recipes for muffins; like this one for gluten-free chocolate muffins.
Energy balls: easy to make, these energy balls last up to one week; they also can be frozen.
Roasted chickpeas: a very easy recipe to make that's perfect as a savory snack on the go.
Sardine spread: for a savory snack, but also as a side for your veggies.
Oatmeal cookies: these are perfect for a snack on the go; they can also be frozen.
Seed crackers: you can have them alone or with some of the staples you have in your fridge.
Donuts: these require some time to make, but you could do a big batch and store it in the freezer.
Salad Dressings, Fridge Staples and Spreads
Applesauce: this can be used for your morning oats, or as a snack on bread.
Teriyaki sauce: you can use this to cook meat or fish, or in a salad dressing.
Mojo picón: it's delicious with raw veggies, or some bread. 
Hummus: can be made in different flavors, like a caper hummus. It's perfect to eat with raw veggies, or even added to a Buddha Bowl.
Pestos: they are easy to make and they go well with everything, pasta, meat, fish, salads… Like this almond pesto paste.
Batch cooking is a great strategy to keep healthy eating habits that will improve your energy and well-being. 
Remember to take one step at a time in your journey to a healthier lifestyle, and if you need some help to make your journey easier and more enjoyable, don't hesitate to reach out to me.
On my private sessions page, you can find more information about what we could do together. 
As always, I appreciate you stopping by my blog, and if you think this post might help someone you know to make even a small step to a healthier lifestyle, please don't hesitate to share it away!
Happy Healthy Living!
A big hug,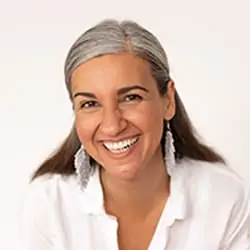 Claudia Canu is a former junk food and sugar addict transformed into a Health Motivator with a master's degree in Nutrition. She has created this website not only to share her "Journey to her Healthy Forties" but also to help other busy women with basic knowledge about nutrition and who don't love cooking, to live a healthier life, and achieve big goals.
To get in contact with Claudia, visit the contact page. To read more about her, click here.